Alumni share favorite UT memories and why they support the Forty Acres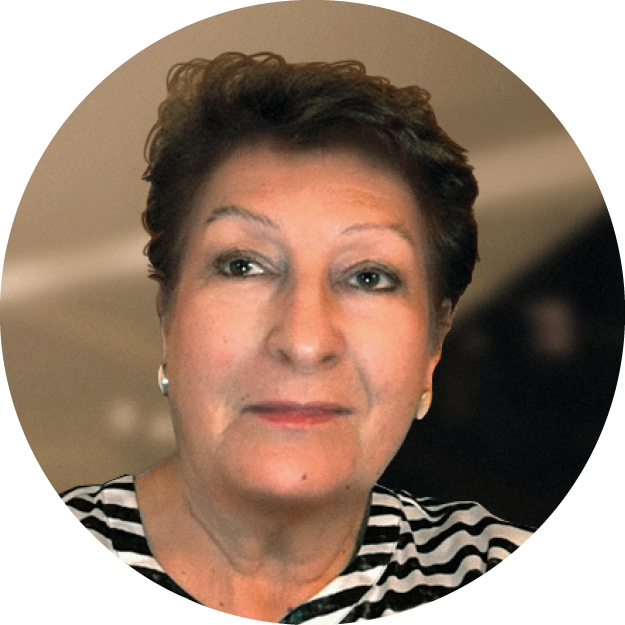 Laura Gutierrez-Witt, MLS '67, M.A. Art History '84
What are your favorite UT memories?
I worked in the Nettie Lee Benson Latin American Collection for 35 years. During my time there, I had the opportunity to meet scholars from around the world who came to the library to use our collections for their research or to write their next book. I got to learn so much from so many incredible individuals and make lasting friendships.
How did UT prepare you for success?
I had a wonderful career, thanks to the University. I started working at the library in September 1965 as a student worker. I was fortunate to have worked with Nettie Lee Benson, who established the Nettie Lee Benson Latin American Collection, for 10 years before she retired. She was a tremendously energetic person, and I was incredibly lucky to have her as my mentor and learn so much from her. It's because of her that I started to work in the library and the reason I stayed for another 25 years.
Why did you choose to include UT in your estate plan?
The University has nurtured me through many periods of my life, starting as a younger person, to a beginning professional and now a widow. I established my gift in part as a memorial to my late husband and to give back to the students, the teachers and the University, which has been my home for so long. I wanted to leave some token of appreciation for the community that has always taken care of me.
What impact do you want your gift to make?
We are all in this together, and I want to pay forward the wonderful gifts and opportunities I received during my time at the University. I hope my little drop in the bucket will help nurture students through scholarship support and provide experiences that so many people don't have.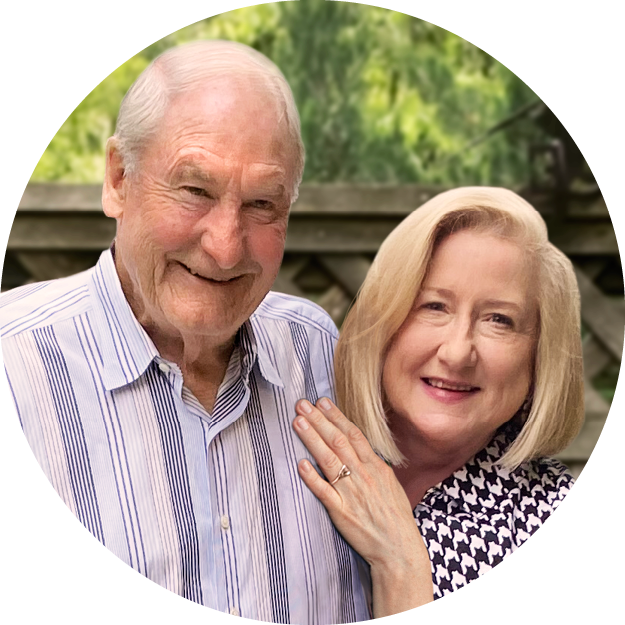 Patti Ohlendorf, J.D. '77, & Curtis Ohlendorf
What are your favorite UT memories?
My husband and I met at UT during a computer training course. The University has always been a huge part of our family's life. We traveled to all away football games for almost 15 years and Curtis, our two sons and I went together to several bowl games, which was a lot of fun. UT continues to provide so many opportunities to enjoy lectures, sporting events, concerts, theatre and celebratory events. We've all met a lot of very interesting people through these events.
How did UT prepare you for success?
UT was a great place to meet people. You get to know and deal with many different types of people with different goals and passions, and you learn how to interact with a range of personalities. The education was stellar and the School of Law remains topnotch. The ability to meet and learn from the best faculty was a gift. Mentors also were extremely helpful. No matter what career you go into, finding someone who can give you some guidance as you navigate your career and your own personal life is very important.
Why did you choose to make a gift to UT?
When we reached the age when it was time to start taking distributions from individual retirement accounts (IRAs), we talked about our future and making decisions that were best for our family. UT has been very important to not only our work lives and careers, but also our personal lives, so it made sense to put UT among the very top of our philanthropic goals. We established a scholarship through Curtis' IRA and at some point, we'll likely plan more gifts.
What impact do you want your gift to make?
Scholarships are very important for recruitment purposes. We hope our scholarship gift to the School of Law will help recruit and retain some of the very best students, whether they have a strong financial need or whether the scholarship is given only in recognition of their great academic performance.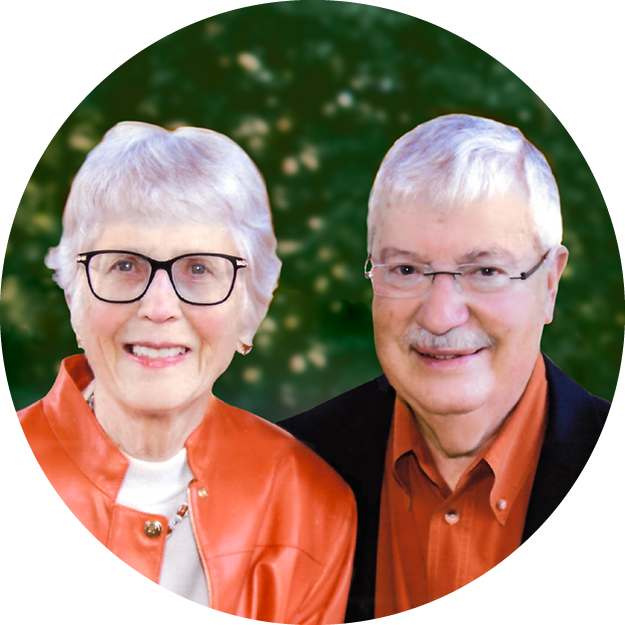 Glenadine (Russell) Pfennig, B.J. '64, & Jon Pfennig, B.A. Government '64, J.D. '67
What are your favorite UT memories?
Glena: Jon and I met on a blind date for the 1962 UT vs. Arkansas football game (UT won 7-3) and have attended football games ever since. We married in 1964 and have had season tickets for 58 years.
Jon: We've been there for the great national championship years — 1963, 1969 and 2005. Living at Longhorn Village helps us stay connected to our alma mater through friendships and Longhorn activities.
How did UT prepare you for success?
Glena: We had outstanding professors and took advantage of opportunities for leadership experiences in service organizations and internships. I was UT's first public relations intern.
Jon: By participating in UT activities, I learned that education reaches far beyond a classroom, and I became a lifelong learner. After graduation we moved to Baytown, where I practiced law for 53 years. I eventually ran my own law firm, which was the highlight of my career.
Why did you choose to make a gift to UT?
Our planned gift through our IRA supports Moody College of Communication undergraduate scholarships in honor of our parents, who attended UT. With their financial support and our working, neither of us accumulated student debt. We are grateful that they instilled in us the
value of an education.
What impact do you want your gift to make?
Glena: I was open to change throughout my 37-year career, and my degree took me in many directions. I want to provide the same opportunities for students. I want to pay it forward.
Jon: It's rewarding to give back to the University. We have had a Moody College scholarship since 2017 and plan additional scholarships from our IRAs to help future Longhorns succeed.
Get Started
When you include UT in your estate plan, you create global leaders, drive discovery and change the world. You also protect assets, provide for those you love and receive tax-wise benefits.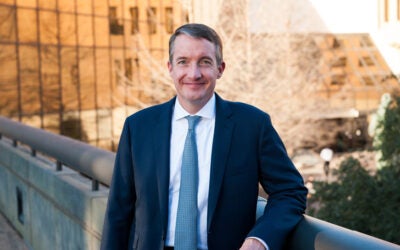 Achieving milestones is an excellent moment to look forward and set goals for the future.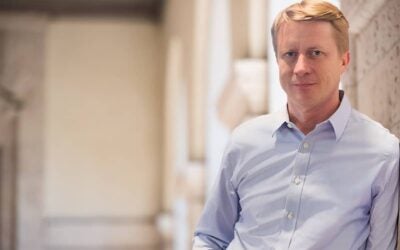 Bjorn Billhardt decided to be a Longhorn after he came to the Austin area in the '80s as a teenager on a foreign exchange program.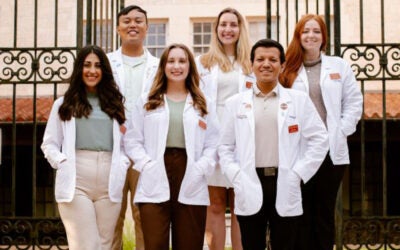 Marissa Schlaifer sees philanthropy as an obligation more than an opportunity. Her gift will open many doors for students in the College of Pharmacy.