Meet UT alumni and friends who are changing the world through philanthropy and careful estate planning.
Terry Startzel, B.A. Government '76 and M.S. Social Work '85, and Jeanne Startzel
What are your favorite UT memories?
During my tenure at UT, I had many fantastic opportunities. I provided an overview of geographic information system mapping techniques to the Mexican government in Mexico City. At IBM's invitation, I demonstrated PC-based mapping techniques at an international sociology convention in New York City and I presented Texas-Mexico border GIS maps at an international symposium hosted by UT at the LBJ Presidential Library.
How did UT prepare you for success?
At UT I was able to explore and discover myself academically as an undergraduate and graduate student. The Center for Social Work Research gave me my start in information technology at a time when the field was evolving. I learned how to work with personal computers, took advantage of every opportunity that came my way, and developed the skill set that propelled me into a successful IT career.
Why did you decide to include UT in your estate plans?
I felt deeply moved to give back to UT and the Steve Hicks School of Social Work for everything these institutions gave me. While pursuing my graduate degree, I was awarded the Charles W. Laughton Endowed Presidential Scholarship, an honor I still highly value. Earning this scholarship inspired Jeanne and me to create our own fellowship to support outstanding graduate students. Giving through our estate enhances our ability to provide financial support to our recipients and increase the number of scholarships we can award annually.
What impact do you want your gift to make?
I can never repay UT and the Steve Hicks School of Social Work for the life-enhancing opportunities I was provided as a student. Jeanne and I want to pay it forward by financially helping social work graduate students complete their educations and enter the work force ready to help individuals, families, groups and communities enhance their well-being.
Jim Connell, B.A. Liberal Arts '65, J.D. '69
What is your favorite UT memory?
The day I received my undergraduate degree from UT still stands out in my memory after so many years. After four years of hard work, I felt both proud and humbled to assemble with my twin brother, John, and the other graduates beneath the Tower to celebrate commencement. It was a special joy to share the occasion with my parents, who had sacrificed to make that day possible.
How did UT prepare you for success?
My professors taught me to think critically in an organized, logical way and to communicate clearly and effectively. I learned that education is a lifelong endeavor of continuing personal growth.
Why did you choose to give to UT through your retirement assets?
I believe in supporting upward mobility. I chose to help students by creating two UT scholarships in large part through direct distributions from my Individual Retirement Account. These distributions are not taxed, so UT receives the entire value. And through the Texas Challenge one-to-one gift match, the impact of my donation is doubled.
What impact do you want your gift to make?
I've been concerned about college affordability, especially for promising students from low- and middle-income families. I want my gifts to give more students the opportunity to attain a world-class education, so they are able to change their lives and the world.
For more information on the Texas Challenge gift-matching program visit giving.utexas.edu/challenge.
Dudley Oldham, B.A. History '64, J.D. '66, and Judy Oldham, B.A. History and Government '63
What is your favorite UT memory?
The relationships that we built at UT, relationships that still exist today, helped to shape us. The student organizations — like the Texas Orange Jackets, sororities and fraternities — the people we met in class and the professors, the wonderful professors, were our fondest memories. And of course, if it hadn't been for UT and Plan II, we never would have met.
How did UT prepare you for success?
Our time at UT was one of growing up. UT taught us to balance work and school. Learning that balance has carried over into the rest of our lives. It also helped with relationship building skills.
Why did you choose to give to UT through your retirement assets?
State appropriations for higher education continue to decrease so UT depends more and more on donors to support its programs. After we graduated from UT, we wanted to stay connected to the Forty Acres. Over the years I was a member of the College of Liberal Arts and School of Law advisory councils, the Chancellor's Council and the President's Associates. Volunteering on the advisory boards allowed us to see where we could make a difference.
What impact do you want your gift to make?
While the amount that we give may not result in university announcements or buildings being named we know that our gifts—no matter the size— make a big difference to the programs and deans who receive it and to the students who are part of those programs.
Get Started
When you include UT in your estate plan, you create global leaders, drive discovery and change the world. You also protect assets, provide for those you love and receive tax-wise benefits.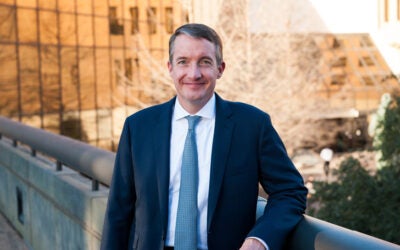 Achieving milestones is an excellent moment to look forward and set goals for the future.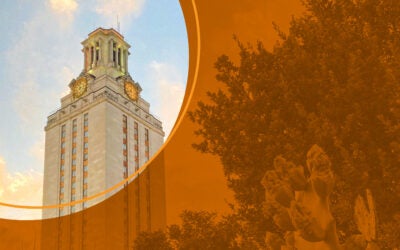 Alumni share favorite UT memories and why they support the Forty Acres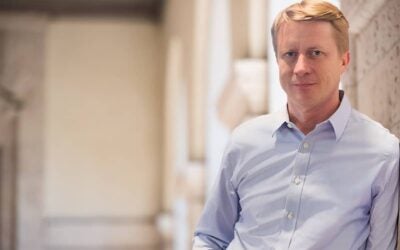 Bjorn Billhardt decided to be a Longhorn after he came to the Austin area in the '80s as a teenager on a foreign exchange program.