Alumni and friends share their favorite UT memories and why they support the Forty Acres.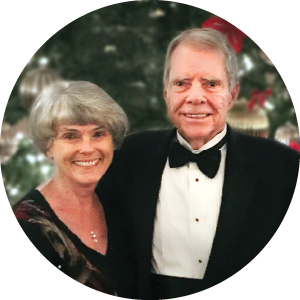 Brenda Rickert, B.S. Education '62
and George Rickert
What are your favorite UT memories?
I loved meeting new friends — and we are still friends decades later. When we see each other, it's like we're still together on campus. I'm a big Longhorn fan and I converted my husband, a University of Indiana graduate, into one. My goodness, he was the biggest fan of all before he passed away. I also fondly remember the day I was inducted into the College of Education's honor society.
How did UT prepare you for success?
My professors taught me how to think, rather than what to think. I can proudly say I never had one professor who told me what to think. It helped me become a good teacher and a successful management consultant in my second career.
Why did you choose to include UT in your estate plans
When we got to a certain age, George and I began to look at the people and places that meant a great deal to us. We loved living in Lakeway and were always proud of the Lake Travis High School students, and we loved the College of Education. In our estate plans, we were able to set up an endowed scholarship for those high school students who wanted to pursue an education degree at UT.
What impact do you want your gift to make?
George and I always believed in paying it forward and helping others. Our hope is that this gift will make a difference in students' lives. For me, personally, I also wanted to support the College of Education as a way to say thank you for all they have given me.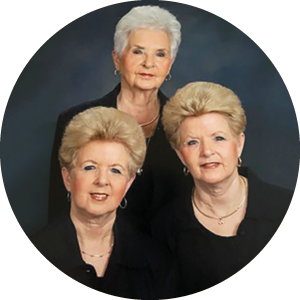 Ann Howie, B.S. Kinesiology '68,
Jan Howie, B.S. Kinesiology '68
and their mother Ruth Howie
What are your favorite UT memories?
Our dad attended UT, so in our minds there wasn't
any other place to attend. We felt that a degree from UT was very important. Beyond the classroom, our experiences with living at Scottish Rite Dormitory (the delicious food!), sorority life and UT athletics were all part of the fun that we had on campus. We met many wonderful people from different backgrounds and made lasting friendships.
How did UT prepare you for success?
The guidance, knowledge and care of our professors
in the College of Education, especially in physical education, gave us the confidence that we would be prepared for the next step in life. After we graduated, we both taught physical education in the Austin Independent School District for 34 years. The organization and time management skills we learned at UT definitely prepared us for the classroom.
Why did you decide to include UT in your estate plans?
We're still huge UT athletics fans and Mom is the biggest fan of all. We wanted to give back to student athletes for all the fun, enjoyment and entertainment that they've given us over the years. Together, we established a gift through our estate to support scholarships for student athletes in women's volleyball and basketball, and men's baseball.
What impact do you want your gift to make?
Knowing how hard it must be for student athletes — studying, practice schedules, traveling, community service and the games — we wanted to create scholarships to reward their dedication to their school and their sport. It's our joy to help them on their journey. We've enjoyed seeing them grow from their freshman year to their senior year. We feel like we're all a family.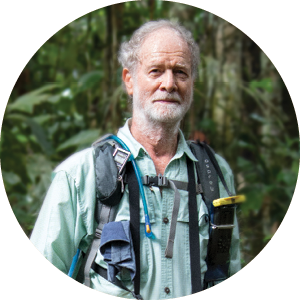 Professor, Neuroscience | Austin, TX
Will you share a little about your research?
I study visual neuroscience to understand how the eye and the brain work to create visual experience and how it is used in the natural world. I used to do laboratory research in this area, but my recent research focuses
on the visual ecology of monkeys with different types of color vision. I am doing field work in the monkeys' natural habitats to study their behavior as well as measure optical properties of their environment and their food sources to determine how these things are related to the evolution of their vision. I am also participating in studies to determine how the monkeys disperse or destroy the seeds of the large trees in an Amazonian forest, which is important for the ecology of the forest and its resilience in the face of climate change. In future work, my collaborators and I will seek to work with indigenous people to promote sustainability of this critical ecosystem.
What experiences have you appreciated at UT?
I try to absorb what I enjoy most in an environment. UT has certain things that other places don't have. I think the Butler School of Music is wonderful and I have enjoyed going to many performances there.
What do you admire about your students?
For me, the word I think of is "empathize," rather than "admire." When I first began teaching, I was surprised to learn how much time students worked outside of class to make ends meet. Some students continued to work for a family business that required spending time away from Austin. It's a great burden that I think needs to be taken off of students so they can focus on their studies.
Why did you choose to make a gift to UT?
While working at UT I have accumulated retirement assets, and I wanted to use them to make a difference. I set up Opportunity Scholars, a scholarship to relieve students of educational debt and encourage recipients to contribute when they graduate and are making money. These scholarships have made a big difference for the students who have received them, and I hope those students will help make a big difference for those who come behind them.
Get Started
When you include UT in your estate plan, you create global leaders, drive discovery and change the world. You also protect assets, provide for those you love and receive tax-wise benefits.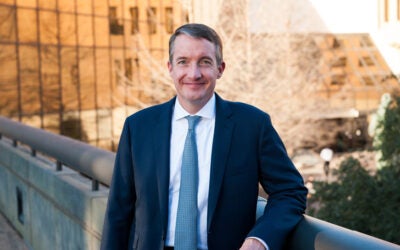 Achieving milestones is an excellent moment to look forward and set goals for the future.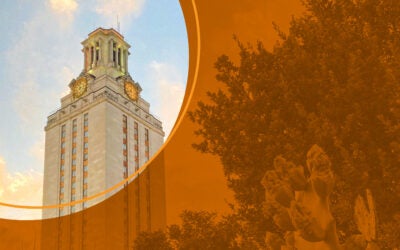 Alumni share favorite UT memories and why they support the Forty Acres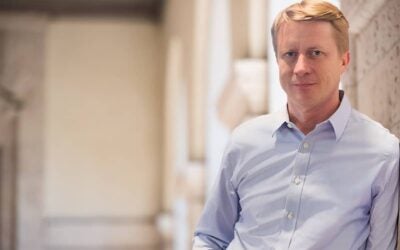 Bjorn Billhardt decided to be a Longhorn after he came to the Austin area in the '80s as a teenager on a foreign exchange program.