Meet University of Texas at Austin alumni and friends who are changing the world through philanthropy and careful estate planning.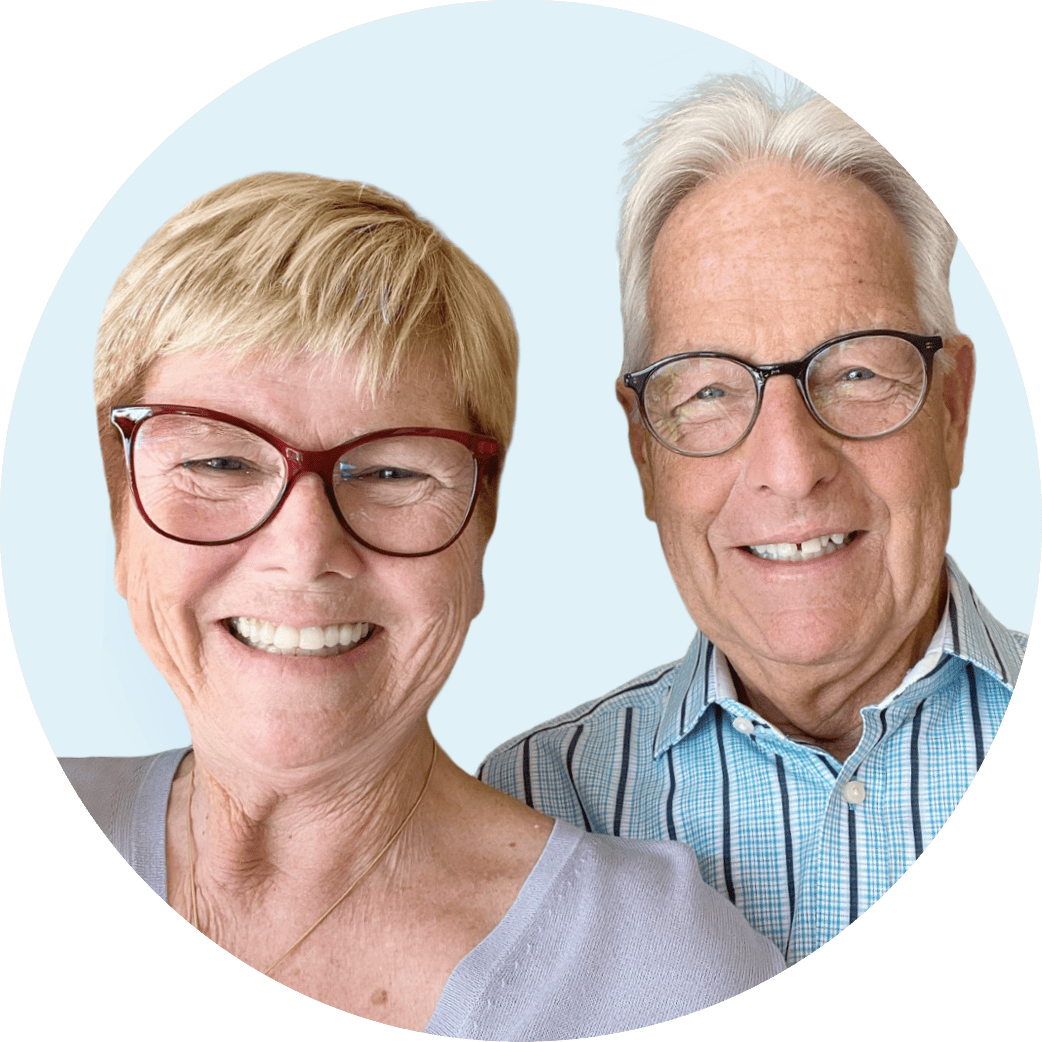 Patricia Harris, B.S. Secondary Education '76, and Carl Harris
What are your favorite UT memories?
After the Longhorns won the national championship in 2006, we were sitting at home and I said, "Oh, I'd give anything to see the Tower lit up in orange!" It's just very dear to my heart. Carl said, "Let's go!" So we stood up, packed our bags, and got on a plane and flew to Austin. The University of Texas is a place that kind of calls you. It's always good to come back because it's something worthy to be part of.
How did UT prepare you for success?
I'm a first-generation college student. I left home at a young age and didn't have a lot of skills behind me. I didn't know what I wanted to do, so I took a very broad curriculum and received an outstanding education. Being at UT built my self-confidence. I became a part of the university community and the experience truly shaped me as an individual.
Why did you choose to include UT in your estate plans?
When we started to think about what to do with our estate, we developed certain criteria. We wanted to give to a worthy cause, one that would contribute to the future of the world. We know from experience that UT's promise — What starts here changes the world — is true. We know that any assistance we give to UT will be used in ways that align with our values.
What impact do you want your gift to make?
Somewhere out there is a very capable student who comes from less than supportive circumstances. There's a student who is awake in the middle of the night thinking, "I want to get an education. I want to better myself. I want to get out of my current circumstances, but I can't do it by myself." It's that student we think about. We're hoping our gift will provide opportunity and access to someone like that.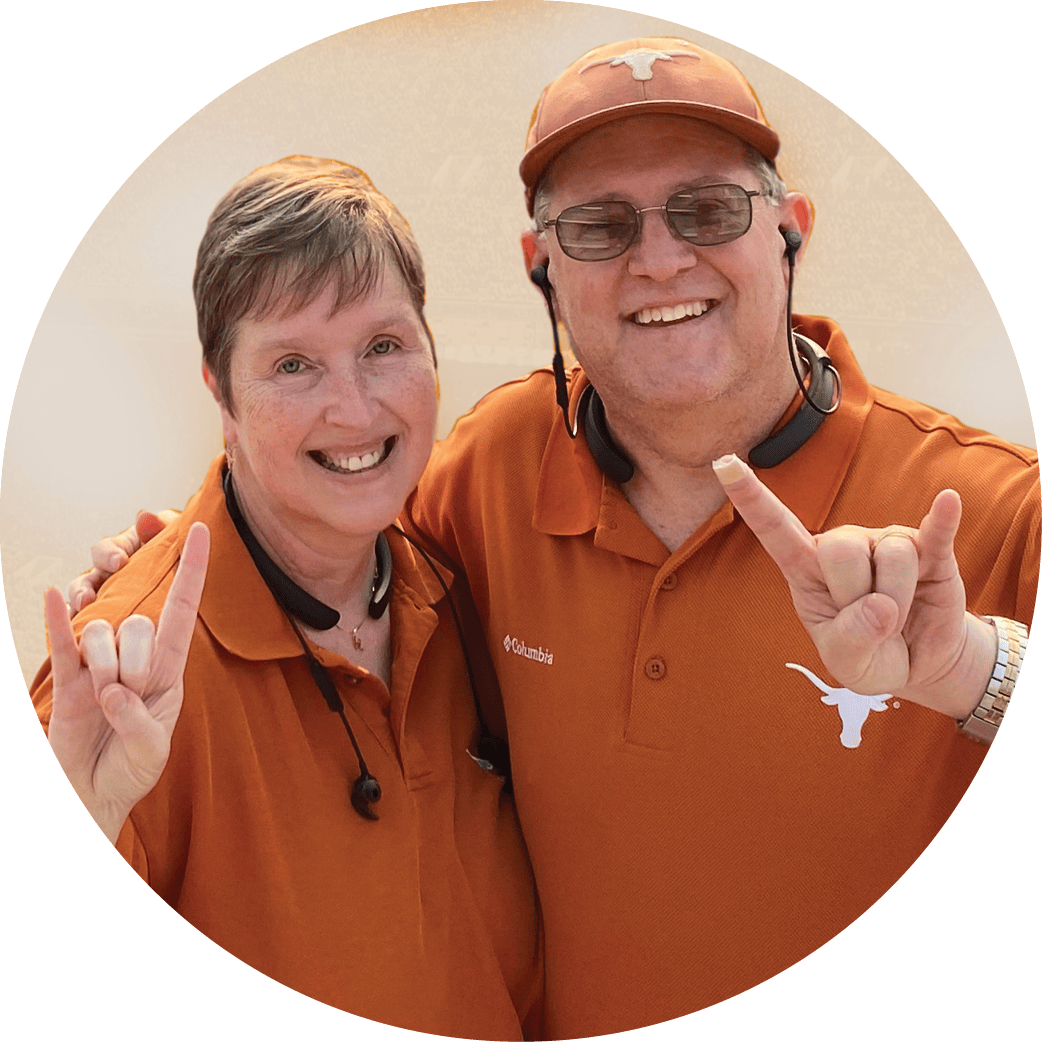 Jane Rose, B.A. English '84, and Tony Rose, B.A. Mathematics '88, MPA '90
What are your favorite UT memories?
We attended UT at different times, but were both members of the Longhorn Singers and met through mutual friends. Some of our favorite memories involve putting on shows and raising money for our traveling performances. We made great lifelong friends. By immersing ourselves in a community with people from around the world who had different backgrounds and beliefs, we learned a great deal about ourselves and how to work effectively with others. Not only did we earn our degrees at UT, but we acquired important life skills and gained independence.
How did UT prepare you for success?
Tony: My master's degree in accounting prepared me for a long and successful career in auditing with the Texas State Auditor's Office and the Texas Department of Transportation.
Jane: My English degree gave me the flexibility to succeed in a wide range of roles and industries. I developed internal and external customer service skills and spent most of my career in various departments of a publishing company.
Why did you choose to include UT in your estate plans?
Since we were students, we have attended UT sporting events and currently have season tickets for five sports — football, volleyball, men's and women's basketball, and baseball. We've gotten so much enjoyment out of Longhorn sports, and it just made sense to put Texas Athletics in our will. We established three funds to support UT student-athletes with undergraduate and graduate scholarships and professional development resources.
What impact do you want your gift to make?
We hope to give student-athletes an experience at UT that kickstarts the rest of their lives, much as the university did for us. Our gift helps student-athletes make the best use of their time on the field and in life to help them achieve their goals.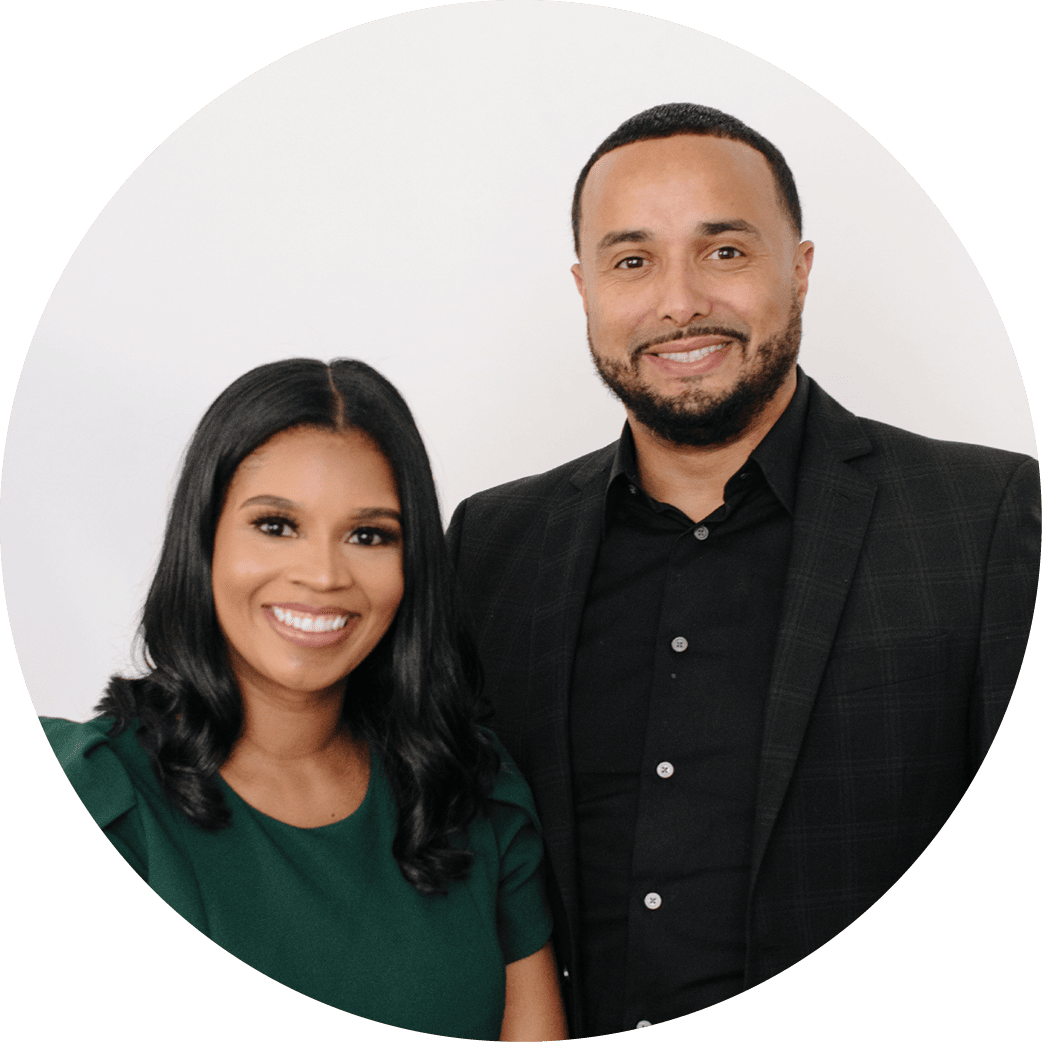 Mandy Price, BBA '03, and Bennie King, B.S. Biology '12
What are your favorite UT memories?
We met all our closest friends (including each other!) at UT, as well as our business partner and co-founder, Star Carter. Our company, Kanarys, began with our close friends, who are also McCombs and UT grads, and they were some of our very first employees.
Mandy: Seeing the Tower lit up is one of my favorite memories.
Bennie: It would have to be January 4, 2006, when UT beat USC in the Rose Bowl.
How do you feel UT prepared you for success?
We gained knowledge in the classroom and additional skills through involvement in student organizations. During our time on campus, President Faulkner created the Racial Respect and Fairness Committee. The issues we worked on as students — creating a culture and environment where everyone feels like they belong —ultimately led to the creation of our business. Kanarys is focused on diversity, equity and inclusion, and is very much tied to our experiences at UT.
Why did you decide to donate to UT?
We've never stopped being involved with the university, from serving on the BBA Advisory Council and engaging mid-career alumni with UT to being season ticket holders. When we realized we could make a future gift, that was very attractive to us. We felt our donation could have a big impact at UT in areas we hold as high priorities.
What impact do you want your gift to make?
As students, we benefited from so many diversity programs that made us feel welcome on campus. We want to make sure the university continues to invest in such programs so opportunities related to diversity, equity and inclusion will flourish. Limited funds should never be a reason for not creating safe spaces for underrepresented groups. We want to ensure DEI programs exist going forward, and that students in need of those programs know they belong.
Get Started
When you include UT in your estate plan, you create global leaders, drive discovery and change the world. You also protect assets, provide for those you love and receive tax-wise benefits.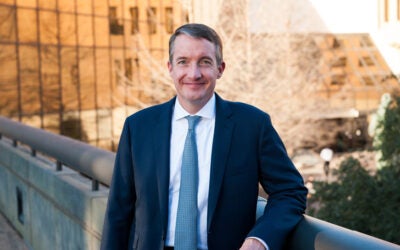 Achieving milestones is an excellent moment to look forward and set goals for the future.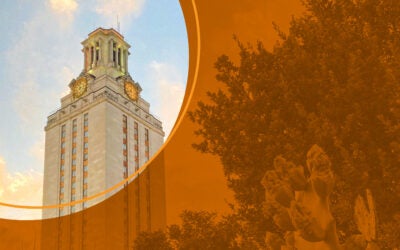 Alumni share favorite UT memories and why they support the Forty Acres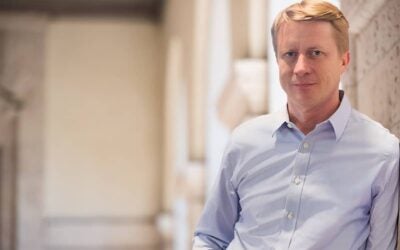 Bjorn Billhardt decided to be a Longhorn after he came to the Austin area in the '80s as a teenager on a foreign exchange program.