Fall/Winter 2022 Spotlight
Alumni from the College of Natural Sciences, McCombs School of Business, and the College of Liberal Arts share favorite UT memories and why they support the Forty Acres.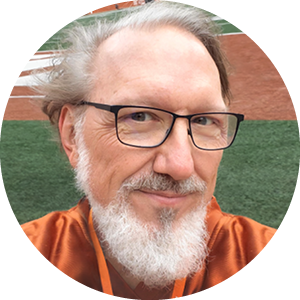 John Garrison, B.A. Biochemistry and Biology '91, and B.S. Molecular Biology '91
What are your favorite UT memories?
Sitting on the South Mall studying in the spring sunshine, seeing the Tower lit orange after a big win, reviewing those lecture notes for the fourth time when it finally clicks in my head, and heading out into the Hill Country with my lab mates to stargaze on a chilly autumn evening.
How did UT prepare you for success?
The breadth and depth of instruction and the care the professors demonstrated was just fantastic. Everybody was invested in engendering student success. In addition to what I learned in class, I gained skills in extracurricular activities. I was the College of Natural Sciences representative to the student assembly and led an initiative to reopen the Tower for tourists. Through that experience, I learned a lot about interpersonal relationships and public speaking and how to prepare proposals — all of which were critical to success in my sales career.
Why did you choose to make a gift to UT?
I recently lost a partner who didn't have the opportunity to graduate, but who had hoped to go back to UT someday. I decided to create something in her honor that would endow scholarships for students in computer science and computer engineering, which is what she studied. I wanted to give someone an opportunity to go to UT who might not have the chance otherwise. It's my way of letting her legacy live on.
What impact do you want your gift to make?
I hope the students who benefit from my gift create things I can't even dream of. I don't know what will be needed in computer science five or 15 years from now. I don't want to put any limitations on what the students dream up or do with what they learn. I only hope the gift gives them the opportunity to change the world.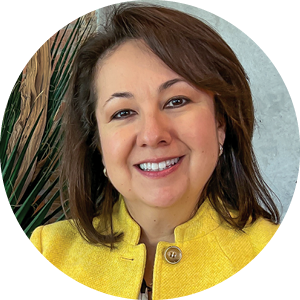 Rachel C. Ybarra, BBA '93 & MPA '93
What are your favorite UT memories?
I appreciated the traditions of the university, but with limited financial resources, I couldn't really participate in many extracurricular activities. I spent a lot of time in the library searching for scholarships and studying. I also enjoyed walking around the beautiful campus, which was excellent exercise. After earning my master's degree in public accounting and achieving some financial success in the corporate world, I became a season ticket holder so I could attend UT football games, where I made many memories with my friends and family.
How did UT prepare you for success?
The intellectually stimulating courses required me to do a lot of independent thinking. In addition to using the undergraduate library I also leveraged the law school library to do research for my business law courses. Those great resources were right there — why wouldn't I take advantage of them? Coming from a #1-ranked program got me access to fantastic companies, so I had my choice of where to work. The network UT offers opened a lot of doors, then and today.
Why did you choose to include UT in your estate plans?
Whatever success I've had is because of the support and partnership of others. As I've gotten older, I've thought about the need to support a broader group. For me, that's Hispanic women in Texas. I'd like to help them achieve economic empowerment and prosperity. It's a team effort. If we all help each other, we, as a society, all rise together.
What impact do you want your gift to make?
I want my bequest to give Hispanic women in the McCombs School of Business a fuller experience at UT. I am very intentional and focused on the pipeline of Latina business leaders. Education is a path to economic prosperity, and with economic prosperity comes safety and security, both emotional and mental. And greater economic strength is good not only for ourselves and our families, but also for society and our communities.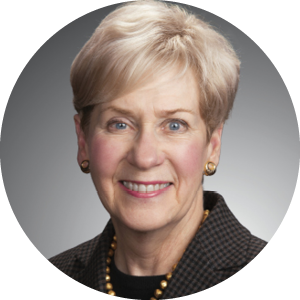 Linnet Deily, B.A. Government '67
What are your favorite UT memories?
I have great memories of classes and professors but also the extra opportunities that broadened my perspective, like hearing Truman Capote read "A Christmas Memory" at the Texas Union Ballroom. When he came out on stage, there was a bit of a stir in the crowd — it was long before you were seeing him regularly on talk shows — but within a minute or two you could have heard a pin drop. People were simply mesmerized.
How did UT prepare you for success?
I majored in government and the degree was internationally focused, which was great preparation for when I was a diplomat in Geneva. But one of the most important things UT taught me was how to think critically about issues — to hear a variety of perspectives and then determine what my perspective was so I could formulate a reaction and move forward. I think learning how to think critically is the best skill education gives you.
Why did you choose to include UT in your estate plan?
Philanthropy is largely motivated by a spirit of gratitude for good fortune in life, whether you're able to give a gift large or small. There are very few opportunities to make as much of a difference in someone's life as giving them access to education. If you can open doors for young people and expand their opportunities, you'll help change those lives forever.
What impact do you want your gift to make?
I hope the funds I've allocated in my will give students access to opportunities that will expand their world, such as classroom experiences or speakers or extracurricular activities. I also hope my gift inspires students to give back in the future, and that they in turn will reach out and provide similar assistance to others. Regardless of what resources you have, you can always make a difference to someone.
Get Started
When you include UT in your estate plan, you create global leaders, drive discovery and change the world. You also protect assets, provide for those you love and receive tax-wise benefits.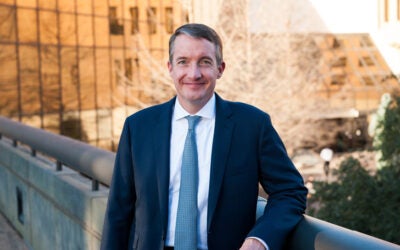 Achieving milestones is an excellent moment to look forward and set goals for the future.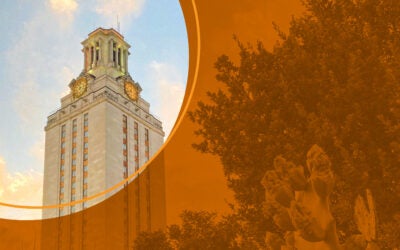 Alumni share favorite UT memories and why they support the Forty Acres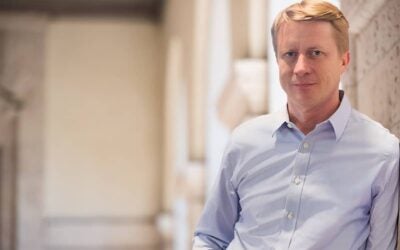 Bjorn Billhardt decided to be a Longhorn after he came to the Austin area in the '80s as a teenager on a foreign exchange program.