Meet three University of Texas at Austin alumni who are changing the world through philanthropy and careful estate planning.
Jose Bravo
M.S. Chemical Engineering '81 | Boerne, TX
What is your favorite UT memory?
My first football game at Darrell K Royal – Texas Memorial Stadium exposed me to all that the American college experience encompasses. That game showed me that UT was about unity and family. It also made me understand that sports are about more than the competition — they bring the community together. I thought that was outstanding and complemented the classroom education that I received.
How do you feel UT prepared you for success?
It rounded me into a more complete individual. I learned greater independence, lived by myself and discovered how to make it on a stipend. All those things were a part of my education. I was also introduced to a UT professor who became my mentor. We worked together and he taught me how experienced research engineers set up new programs. It prepared me to do the strategy work around research that I ended up doing my whole career.
Why did you choose to give to UT through your individual retirement account?
When you think about setting up your estate plan, you think about family. UT is family. They were also instrumental to my success. Giving back through my IRA is my way of thanking UT for what they gave me. It is also a comfortable and non-disruptive way for me to support future Longhorns.
What impact do you hope your gift makes?
My gift will support the University Leadership Network, which helps students develop academic and leadership skills. Some ULN students face extra obstacles, like having to work to pay their bills. I want to help these kids focus on their education. I appreciate that ULN students are required to meet on a regular basis and complete internships, so the money I give them is not just charity — they earn it.
Carla Blumberg
B.S. Molecular Biology '83 | St. Paul, MN
What is your favorite UT memory?
By the time I went back to school, I was a little more mature. I think it helped me appreciate the opportunities more. I liked it because it was like going to the movies every day. I got to sit in these auditoriums and listen to professors talk about a variety of subjects. I found gaining scientific literacy to be extremely pleasurable.
How do you feel UT prepared you for success?
I am a lifelong learner, so the amazing library system helped prepare me for success. Anything that I wanted to know or learn about I could find there.
Why did you choose to include UT in your estate plan?
I have a lifelong connection to UT. My granddad's name is on a plaque on the Tower and my granddad and mom were both UT regents. I feel that public higher education is extremely important to our society, now more than ever. The fact that Texans are provided the privilege to attend a public university like UT is really wonderful, and something that we should never lose.
What impact do you want your gift to make?
I currently have the Plan II Honors Program and the McDonald Observatory in my estate plan. Plan II students are taught to think critically and about the larger picture, and the program is important to the university. As for the observatory, I thought that the director when I was in school — Dr. Frank Bash — was a really great guy and did an excellent job running it. He had a strong sense of purpose, did a lot of community outreach, and brought astronomy into classrooms. I want to see that continue.
Lukin Gilliland, Jr.
B.A. Government '79 | San Antonio, TX
What is your favorite UT memory?
One of my favorite memories is being on the football team that won the National Championship in 1970. I grew up going to UT football games and always dreamed of playing for Darrell Royal. It was very exciting for a kid who grew up watching all of the UT greats.
How do you feel UT prepared you for success?
UT gave me so many opportunities. I was able to be a part of one of the greatest sports programs on the planet. I think that sports breed a lot of good things in a person — UT football in particular. It toughens you up, puts you through the paces and prepares you for life. I met some of my best friends and business partners at UT. The College of Liberal Arts taught me how to think critically and that, along with a lot of luck, has allowed me to have some success in life. I really do believe the slogan — what starts here changes the world. UT changed my life.
Why did you choose to give to UT through a charitable remainder unitrust?
Why wouldn't someone want to continue the success of UT and provide other people the same opportunities they had? I decided to set up a charitable remainder unitrust because it allows me to get some income during my lifetime. I think that it is a good investment and will provide great returns for the city and the state. It is also a good tax vehicle to give through. It's the gift that keeps on giving.
What impact do you want your gift to make?
Times and needs change, so whether UT uses my gift to attract the best professors in their fields, for student scholarships, or for something else, it doesn't matter to me. I just want my gift to help advance the College of Liberal Arts and the College of Natural Sciences.
When you include UT in your estate plan, you create global leaders, drive discovery and change the world. You also protect your assets, provide for those you love and receive tax-wise benefits.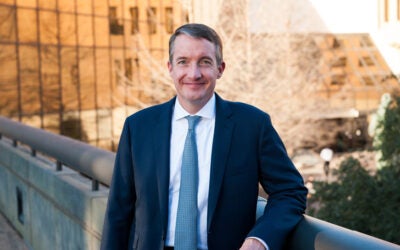 Achieving milestones is an excellent moment to look forward and set goals for the future.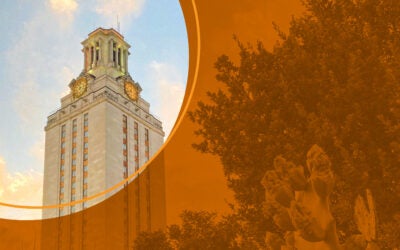 Alumni share favorite UT memories and why they support the Forty Acres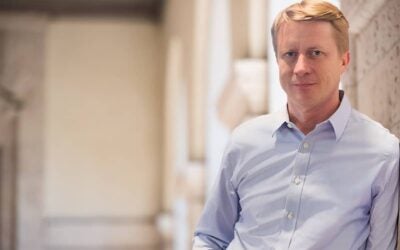 Bjorn Billhardt decided to be a Longhorn after he came to the Austin area in the '80s as a teenager on a foreign exchange program.