The true value of scholarships is the opportunity they provide.
Arjun Menta has a questioning mind. As a child, it led him to conduct exploratory research with common household objects. "I once took apart my family's landline phone to see how it worked," he laughs.
His parents encouraged his curiosity, providing him with Lego sets and science kits so he could continue his self-directed experiments.
Arjun carried that inquisitiveness to UT, where he double majored in biochemistry and the Canfield Business Honors Program while launching several startups, creating campus organizations and volunteering for University Health Services. "I was keeping pretty busy," Arjun recalls. "It was all about how much could I fit in while also getting six hours of sleep every day."
The Plano native's enthusiasm and dedication earned him several scholarships, including the Patricia L. Johnston Biological Sciences Student Research Scholarship, the Algarotti-Pfaffenberger Endowed Scholarship in Business, and the university's Presidential Scholarship. Arjun credits that support with giving him time to explore his passions. "The scholarships gave me autonomy," he says. "Without them, there's no way I would have had the time because I would've been working to cover my expenses."
Arjun is now studying medicine at Johns Hopkins University, where he plans to combine his passion for health care and his entrepreneurial mindset. "I take an engineering approach to medicine," he says. "I like building solutions to solve problems more sustainably. The less people need to see doctors, the better it is for their lives. I'm basically trying to put myself out of a job," he says with a chuckle.
This video is part of World-Changing Students, a series highlighting exceptional Longhorns as they continue their drive for excellence and set a bold vision for the future.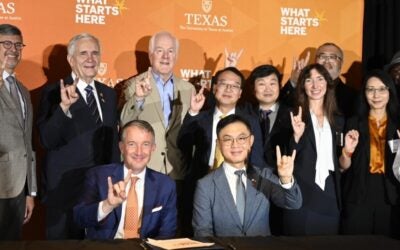 Opening new doors for Cockrell students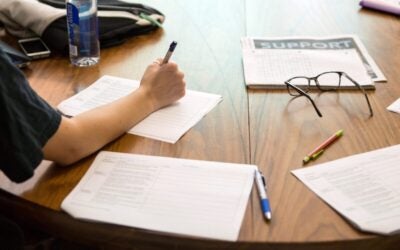 Helping Longhorns achieve their dreams