Alumnus David Cash shares how beginning again, resilience and self-determination were deciding factors in his UT diplomas.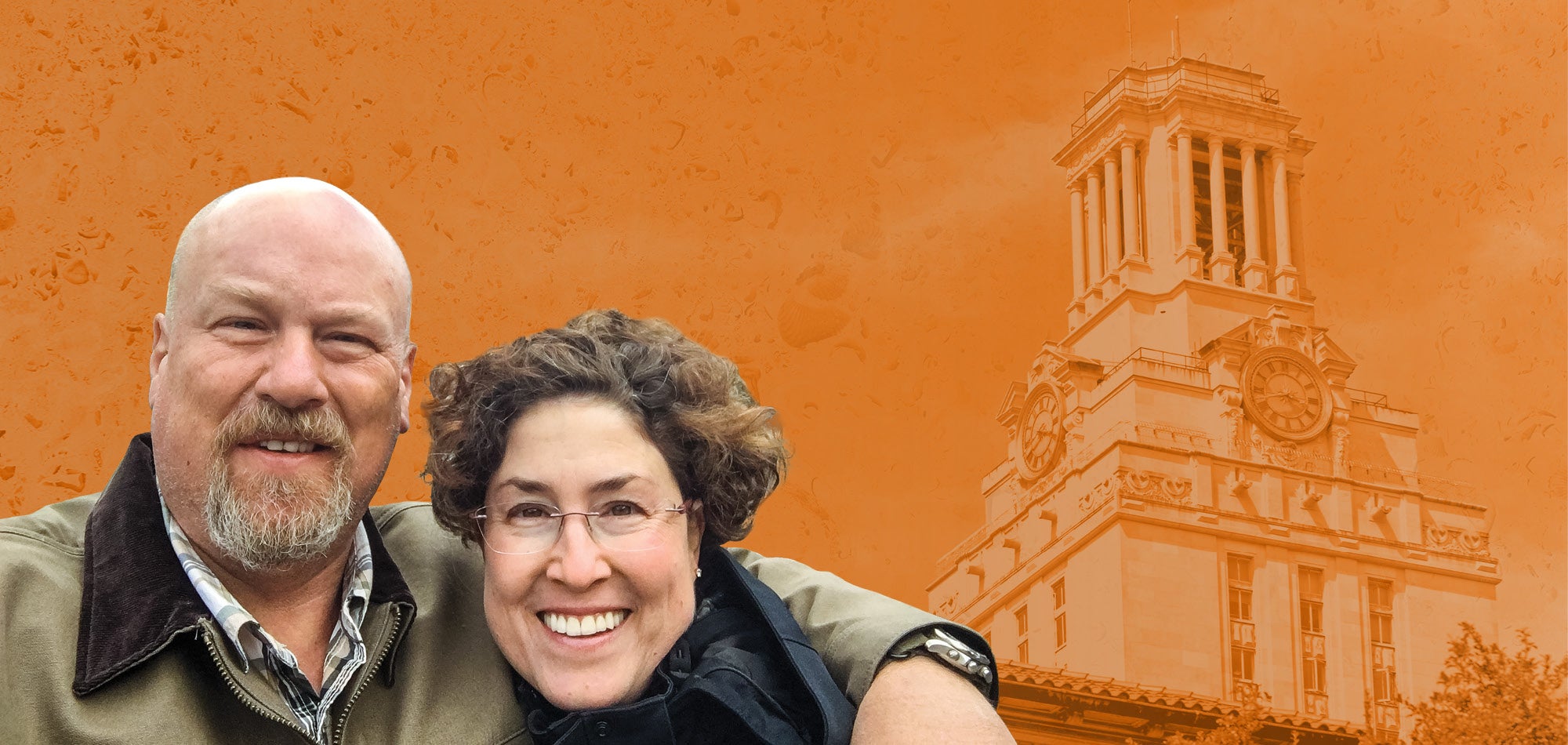 David Cash, B.A. Biology and Biological Sciences, '89, and B.S. Mechanical Engineering, '94 and Elizabeth Cash
It was quite a special one, my first day on campus, and quite a journey leading up to that day.
Not much of a student in high school and influenced by a "not college material" message, I saw UT as a distant, rarified institution where a society dwelled to which I did not, and could not, belong.
I had been out of high school for a few years and was working at Safeway as a night crew clerk. I knew I could do better for myself, and that doing so would begin with an education.
I lacked the high school credentials for UT admission and so in the summer of 1983 I enrolled at Austin Community College (ACC). I was short on direction but long on purpose. In my 60 or so hours of coursework at ACC, I found aptitudes and interests in science and math and built a standard of academic achievement that earned my admission to UT in the spring semester of 1986. To this day, I am profoundly grateful for ACC, and my acceptance into UT is one of my proudest moments.
On my first day at UT in Spring 1986, I felt both burdened by a question of belonging and pride to be among such a distinguished student body. I rode the Enfield Road bus into campus with my sister. We were dropped at the Littlefield Fountain, from which I made a short walk to Batts Hall for Spanish, my first class at UT. I still remember the smell of the room, the wear patterns in the stone steps, the venerable, stately constitution of the building and its architecture. It was a day of wonder, anticipation and fear.
In my subsequent nine years at UT, I not only met and had great fun dating my wife, Elizabeth, I also earned technical degrees in biology and mechanical engineering. I experienced achievements I never thought possible and confronted failures that terrified and taught me. I experienced a curriculum the breadth and rigors of which to this day shape my worldview and how I organize and think critically. Among the whole of my education at UT, the application of this new ability to organize and think critically has been my most valued and practical real-world manifestation of the UT diplomas hanging on my wall.
At UT I built memories and experiences I will forever cherish. What a transformative and miraculous time of life! It's a profound gift for which I am grateful, and a true privilege to share a bit of my UT story with the readers of this publication.
UT means a great deal to me. My experience as a student compels me to give back. In committing to scholarship support through our planned estate gift to UT, I look forward to sharing in the personal stories of current and future students. But it's the chapter of my own story at UT and the bonds I formed in writing it that truly define my commitment to our estate gift. I'm so grateful for UT. Hook 'em Horns!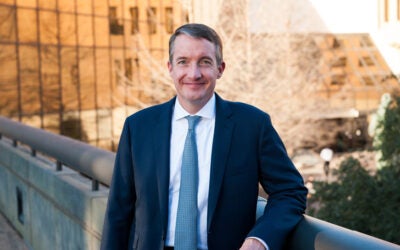 Achieving milestones is an excellent moment to look forward and set goals for the future.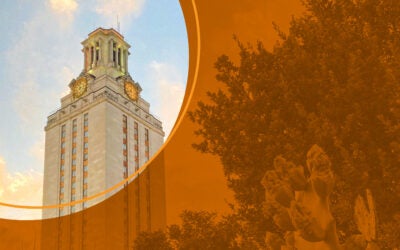 Alumni share favorite UT memories and why they support the Forty Acres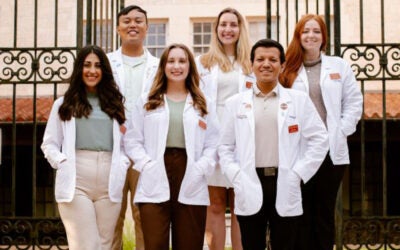 Marissa Schlaifer sees philanthropy as an obligation more than an opportunity. Her gift will open many doors for students in the College of Pharmacy.