Photos: Sloan Breeden, Kevin Tuerff
From UT to Broadway and Back
While cruising at 35,000 feet en route from Paris to New York, Kevin Tuerff's plane suddenly dropped in elevation and turned sharply to the north. It was a change of course that would change his life.
Kevin, a Moody College of Communication graduate, co-founder of an Austin advertising firm, and generous Longhorn supporter, soon heard an explanation from the cockpit.
"Due to a terrorist attack, we will be landing in Gander."
When U.S. airspace closed on 9/11, Kevin's plane was one of over 220 international aircraft diverted from the U.S. to Canada and its island provinces. In Gander, Newfoundland, over 6,500 "come from aways" — a name given to the passengers by locals — deplaned into a new reality.
"I felt a deep sense of grief," he said. "And there was also anxiety. Here I was with my partner at the time trying to get home from a vacation, and we effectively became like refugees. We were forced to flee our own country, now under attack. Suddenly we had to rely on the kindness of strangers for everything."
Close to 40 planes landed at the Gander airport on 9/11. Gander residents donated enough bedding to turn a community college into a refugee shelter.
Kevin was overwhelmed by the compassion shown by this small community of 9,000, who for five days housed, fed, clothed, hugged and whole-heartedly welcomed him. On one of the most horrific days in U.S. history, Kevin said, "my eyes were opened to a better side of humanity."
The experience compelled Kevin to make bold moves. On the first anniversary of the 9/11 attacks he launched Pay It Forward 9/11, an annual initiative to commemorate those who died by encouraging others to carry out acts of kindness. The effort has expanded from the U.S. to include Canada, the United Kingdom and Australia. In 2006, he left his company EnviroMedia, where he built award-winning campaigns focused on the environment and public health, and moved to New York City to join a church program that supports refugees seeking asylum.
During all this change, the musical "Come From Away" was sharing the story of Gander's compassion through the voices of the passengers including "Kevin T.," a character based on the real Kevin Tuerff. The musical became a Broadway hit and won a Tony for best direction. "Today there are six doppelgängers playing Kevin T. in productions across the world," said Kevin.
From left to right: Kevin writes about his experience in his book "Channel of Peace: Stranded in Gander on 9/11. |  Kevin in front of the Come From Away sign on Broadway. | Kevin with Chad Kimball, who plays Kevin T. on Broadway. Photo: Donna Carpenter Spero
Audiences wanted more. They craved details from this incredible story. So in a cathartic whirl, Kevin wrote his memoir, "Channel of Peace: Stranded in Gander on 9/11," in only three months.
"I've realized that by telling my story, I can open some hearts and minds on how we welcome the stranger — how we welcome those who are different than us," he said. "Now I do a lot of book talks and I just did a TEDx Talk. It's funny, because I got my degree in speech but I never imagined I'd have a career giving speeches.
"UT gave me a lot of opportunities that prepared me for today, from being a member of Alpha Phi Omega and organizing the campus blood drive to running the Student Radio Task Force and co-founding UT's student radio station KVRX-FM," he said. "I really credit UT for guiding my life in a way that helped me become an entrepreneur, a business leader and a community leader."
"I decided it was important to make a commitment and put UT in my will because I want others to continue to have great opportunities like I did."
His experiences at UT inspired another way to "pay it forward." Kevin is giving back to better the future. He heard a presentation about planned giving and liked the idea of making gifts to UT through his estate. Kevin established two gifts — one to support Moody, the college that honed his professional skills, and another to support the environment, his personal passion. The latter will benefit the Environmental Science Institute at UT's Jackson School of Geosciences.
"I decided it was important to make a commitment and put UT in my will because I want others to continue to have great opportunities like I did," he said. "It was remarkable to have my eyes opened to so much opportunity, to learn so much, and to meet such a diverse community at UT. I will always be grateful for my time here."
Kevin returned to Gander in 2011 and kissed the cod, making him an honorary Newfoundlander. 
When you include UT in your estate plan, you create global leaders, drive discovery and change the world. You also protect assets, provide for those you love and receive tax-wise benefits.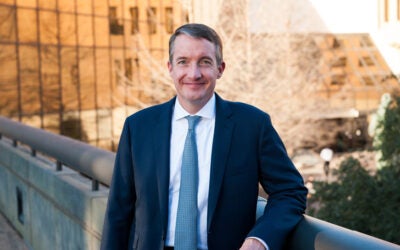 Achieving milestones is an excellent moment to look forward and set goals for the future.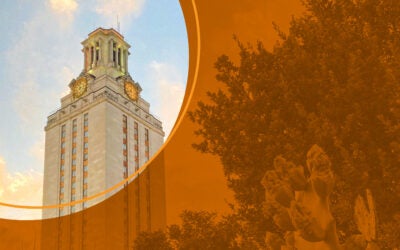 Alumni share favorite UT memories and why they support the Forty Acres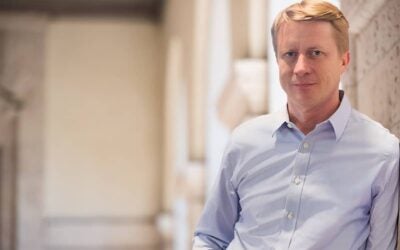 Bjorn Billhardt decided to be a Longhorn after he came to the Austin area in the '80s as a teenager on a foreign exchange program.