The Transformational Impact of Education
Roger and Mary met while working at Texas Instruments and have been together for 38 years.
Photo: Tiny House Photo
Roger Roberts and Mary McCallum have experienced the transformative impact of education. Now they want to help ensure that other students have the resources they need to receive an education. Their support and planned gift to The University of Texas at Austin will help prepare the next generation of Longhorn leaders.
Roger was raised in rural Georgia and attended college in Florida. Mary's father was in the military and she grew up traveling the world until high school, when her family settled in San Antonio. However, as different as their childhoods were, Roger and Mary both relied on the support of scholarships and grants to help pay for their education. Roger initially planned to take every other quarter off of school to work and save to pay for the next quarter. Instead, because of the generosity of donors, he was able to graduate in four years and go on to earn his master's degree in mathematics. Mary attended The University of Texas at San Antonio.
"Like Roger and many students, I didn't have the money to pay for college either," Mary shared. "Without the help of others, I would have graduated with a tremendous amount of debt."
After graduation, Roger moved to Dallas to work for Texas Instruments. A few years later, Mary joined the company. As TI employees, they were both able to make the most of the educational benefits the company offered. "Texas Instruments strongly encouraged additional education and would give employees paid time off to attend school," Roger said. He earned a master's degree in computer science and was one of two employees selected to be in the inaugural Executive MBA program offered by the McCombs School of Business at UT. Mary earned a master's in accounting at UT while working for TI and Lockheed. She also helped Roger pass his accounting classes. "I had never taken an accounting class and wouldn't have made it through without her help," he admitted.
"The degree from UT changed my entire life. Mary and I owe it to society to give back and help students who may not have the financial resources they need to receive an education."
In 1990, Roger was offered the opportunity to become the CEO of a small startup called Citrix Systems. It was an exciting new opportunity and it was his education, including his MBA from UT, that made the role a perfect fit. Under his leadership Citrix grew from a $10 million company to doing $400 million in business in just four years. After his retirement, he and Mary decided to open their own consulting business.
Their personal experiences inspired them to reach out to the McCombs School of Business and ask how they could support students. "The degree from UT changed my entire life," Roger said. "Mary and I owe it to society to give back and help students who may not have the financial resources they need to receive an education."
After discussing different ways that they could support student scholarships, Roger and Mary decided to set up a charitable remainder unitrust. The CRUT allows them to receive a regular distribution while the remainder will be distributed to UT. "A CRUT was the right fit for us," Roger said. "It allows us to support deserving students and it provides us with some income."
Roger and Mary have also included the McCombs School of Business in their estate plans. They set up the Roger W. Roberts Faculty Fellowship Chair. "We want UT to be the best university in the world. To do that it has to be able to attract the best faculty and recruit top students. Faculty support and student support really go hand in hand," Mary said.
While supporting student scholarships and faculty fellowships is important to Roger and Mary, they support UT in a variety of other ways. They worked with faculty to support the Canfield Business Honors program when it was first starting out, they give to the Texas Exes and they have donated suits to students going on interviews. "We would say to anyone interested in giving, contact UT," Roger said. "There are a variety of ways to support the places and programs on campus that mean the most to you. You can meet your financial goals and give to the university at the same time."
Charitable Remainder Trusts allow you to support the people, places and programs at UT that you love while also providing you and your family with an ongoing revenue stream.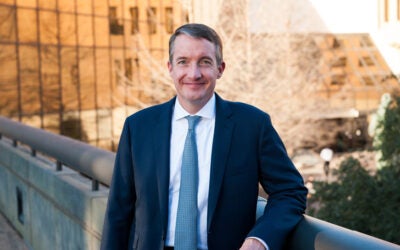 Achieving milestones is an excellent moment to look forward and set goals for the future.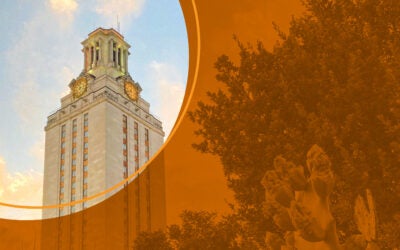 Alumni share favorite UT memories and why they support the Forty Acres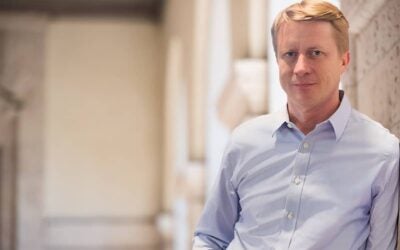 Bjorn Billhardt decided to be a Longhorn after he came to the Austin area in the '80s as a teenager on a foreign exchange program.