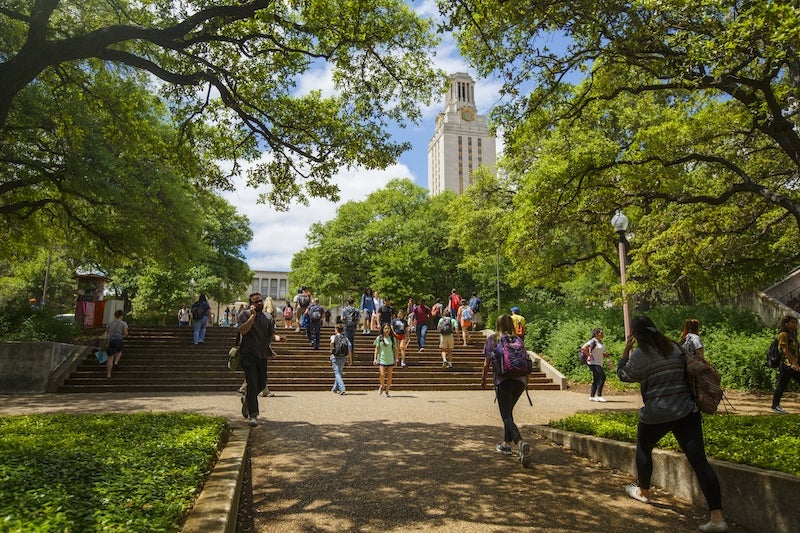 Your gift April 3 – 4 supports people, places and programs across UT.
For 40 hours this April, Longhorn Nation will come together to support people, places and programs across UT. By making a gift during 40 Hours for the Forty Acres, you support our students, keep Texas traditions alive, ​and transform lives around the world with research from our colleges and schools.
Longhorn Band
Your investment in a Texas legacy ensures a bright future for the Showband of the Southwest. The Longhorn Band counts on donations to award scholarships to its members, maintain its instruments and uniforms, and support travel and next-level performances.
"Longhorn Band requires a lot of time. Gifts help LHB and the Longhorn Band Student Association provide financial assistance and opportunities to students balancing between school, work and their time in band. Donations to LHB help build up our scholarship fund and donations to LHBSA help us lower the cost to participate, which enriches the member experience inside and outside of rehearsals and games."
— Jasmine Iafeta-Lelauti, senior and president, Longhorn Band Student Association
Support what matters to you
Texas Crew
"Texas Crew looks forward to 40 for Forty every year as a way to connect with our supporters and get the help we need for the season. The money we raise goes toward purchasing new equipment and sending our hard-working rowers to competitions. This past summer, we had a devastating accident involving our boat trailer that severely damaged our fleet and left our team short on boats to train and race with. Our team would have been out for the spring racing season if it weren't for the support we got during 40 for Forty."
— Wittiker Schlauch, junior and Texas Crew starboard rower
Make your gift during 40 for Forty
Michael and Tami Lang Stuttering Institute
Camp Dream. Speak. Live., a program of the Michael and Tami Lang Stuttering Institute, offers a week-long intensive therapy program for children who stutter. Through the generosity of donors like you, this program is offered to families around the world at​ no cost, but they may​ have to join a waitlist for a year or more. Your gift during 40 for Forty will allow the Moody College of Communication to give even more kids the life-changing opportunity to learn to say what they want to say.
"What I learned from my group is if you stutter, don't give up. Just keep on trying. And don't let stuttering stop you from being who you are."
—Stephen Washington III
Stories from the Forty Acres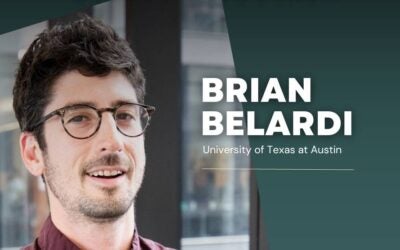 Award encourages engineer to imagine a brighter future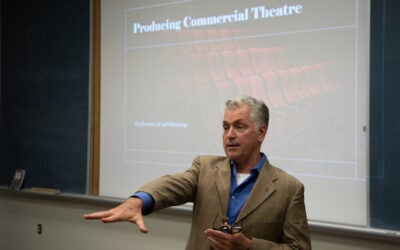 Associate professor in Dept. of Theatre and Dance recognized for extraordinary contributions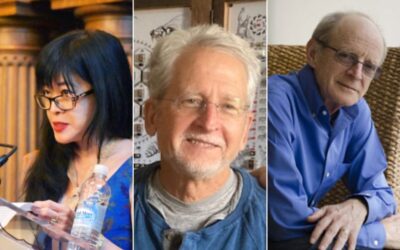 American Academy of Arts and Sciences welcomes three UT Austin faculty members