UFCU Invests in Student Success
Texas One Stop is the university's new hub for core student services.
Photos by Callie Richmond
This fall, The University of Texas at Austin opened the doors of the Texas One Stop for Enrollment Services, a new destination for UT students to access core services such as scholarship and financial aid counseling, course registration, and transcript requests. Located in the iconic Main Building, Texas One Stop supports students by making it easier for them to quickly get the help they need to succeed. 
University Federal Credit Union has given $1 million to support Texas One Stop's operations. "This generous gift will make such a difference in helping our students access the services and support they need through every step of their UT journey," said Jennifer Love, director of Texas One Stop.
UFCU's CEO, Tony Budet, B.A.'00, added, "Education is a key to financial health and well-being. We are delighted that our investment in the Texas One Stop is a tangible way for UT students and families to positively connect their successful education with our commitment to serve as a trusted partner on their journey."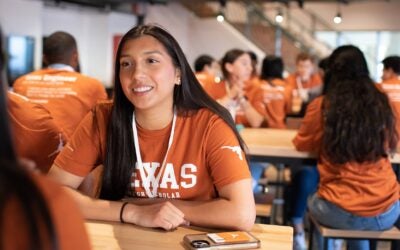 A new cohort of Linford Scholars is starting their studies in the Cockrell School of Engineering thanks to a transformative investment from Michael and Erika Linford.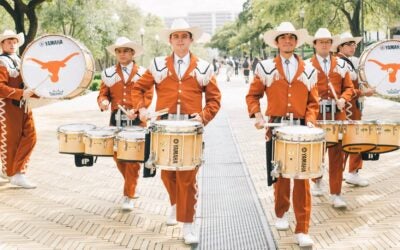 The generosity of Longhorn Nation keeps the Longhorn Band marching on to its 125th year and first year in the SEC.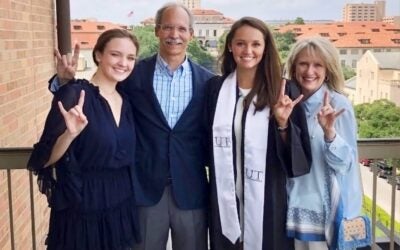 Fort Worth philanthropists and Longhorn parents John David and Leslie Moritz are giving back to the UT social work students who care for our communities.