The history of Texas is full of big dreamers, often from humble backgrounds, who worked hard and became the leaders we know today.
At The University of Texas at Austin, the University Leadership Network (ULN) serves first-generation and low-income students who are working hard to become leaders of tomorrow. Through a unique program that combines scholarships with experiential learning opportunities, academic resources, leadership training and professional development, ULN ensures that these students get the support they need to thrive personally, succeed academically, and graduate in four years.
UT can't do this work alone. Here, we look at a partner whose support makes ULN a success—and whose storied history connects great Texans of the past with the future leaders of our state.
INVESTING IN A PROSPEROUS COMMUNITY
University Federal Credit Union
"We wouldn't exist if it weren't for The University of Texas," says Heather McKissick.
McKissick, vice president of community impact at University Federal Credit Union, isn't exaggerating. UFCU was founded on campus by UT professors who pooled their resources to open an $855 lending fund as the country was beginning to recover from the Great Depression.
More than 80 years later, UFCU is a strong, healthy financial cooperative with over $2.8  billion in assets under management. "And because we're a credit union, not a bank, we have a not-for-profit mission—a social purpose to support our members and our community," says McKissick.
"We choose to invest our concern for our community with—and through—The University of Texas."
UFCU has supported areas and programs all over campus, from athletics to libraries, for decades. Beginning with the 2018-19 school year, it is supporting 20 ULN students from the Austin metro area as UFCU Scholars.
Through conversations with President Gregory L. Fenves, it became clear that the ULN program aligned with UFCU's commitment to college, career and workforce development. "College access through scholarships, support for academic excellence and opportunities for real-life work experience—that, to us, is the complete package," says McKissick of ULN's holistic programming. "Any community will be more prosperous when students have more access to high-quality education."
McKissick is hopeful that UFCU's support of ULN will provide even further benefits to the students in the program. "We want to create a genuine, unique, active partnership with the University Leadership Network to achieve our mutual goals," she says. In addition to scholarships, UFCU will work with ULN to provide internships, mentoring and service activities with UFCU employees, and information to support financial literacy and health for every UFCU Scholar.
"We want to have taken special care of these students," says McKissick. "As a credit union, we establish lifelong relationships with people. We want to be supportive throughout the rest of these students' lives."
"Any community will be more prosperous when students have more access to high-quality education."
"Without my scholarship I'd have a hard time paying for my books and food. ULN has made a big difference to me as a first-generation student and it's given me lots of opportunities, like building my résumé through an on-campus internship. Thank you, UFCU, for funding my scholarship and supporting my education and goals."
Mireyda Perez
Sophomore, Business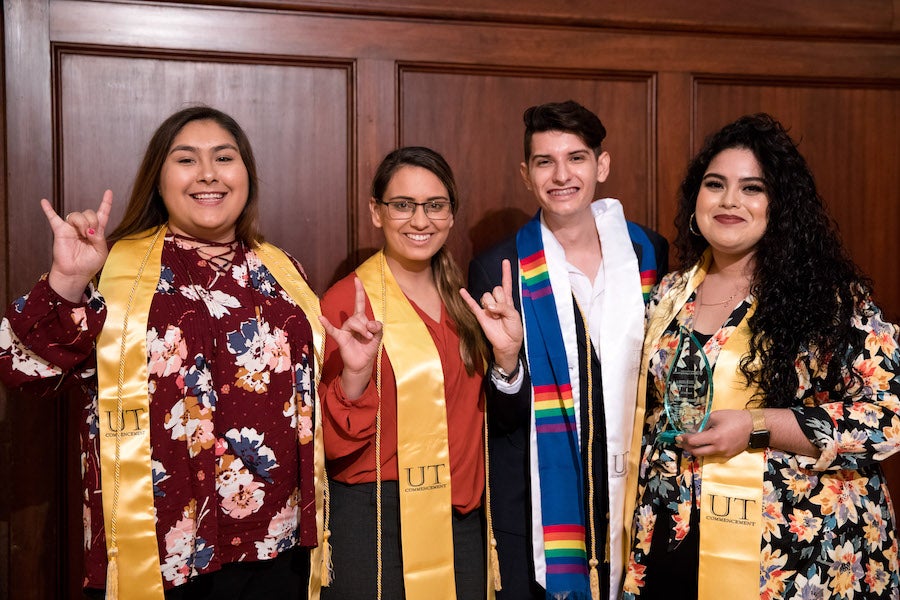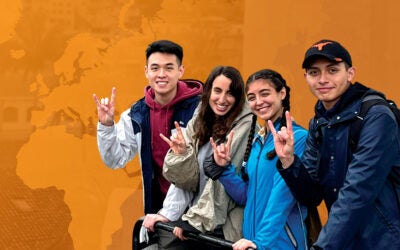 Five years after its founding, take a look at the impact of UT's President's Award for Global Learning on students, faculty and communities around the world.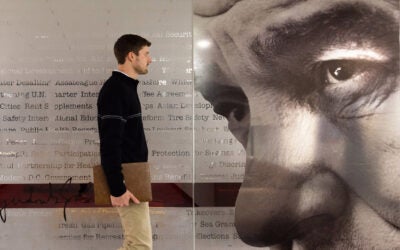 Ambassador Carrin F. Patman builds on her family's legacy of public service with a historic investment in UT's LBJ School for Public Affairs.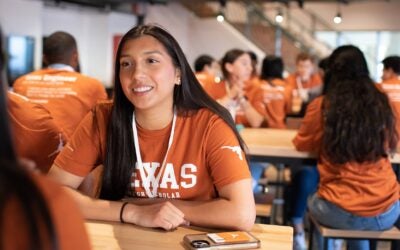 A new cohort of Linford Scholars is starting their studies in the Cockrell School of Engineering thanks to a transformative investment from Michael and Erika Linford.