Update:
Hall of Fame
Kicks Off At DKR
This fall marks the opening of The Frank Denius Family University of Texas Athletics​ Hall of Fame. Located in the Red McCombs Red Zone at the north end of Darrell K Royal-Texas​ Memorial Stadium, this new attraction will draw alumni, fans, supporters and college athletics enthusiasts by showcasing the unique legacy of Longhorn sports.
Thanks to a leadership gift by the Cain Foundation​ and the family of legendary alumnus Frank Denius, the university's first-ever hall of fame will tell the story of Texas Athletics from the days of its first football team in 1893 to now, using visual and digital displays to honor the 55 national championship teams, 596 conference titles, hundreds of individual champions, more than 2,500 All-Americans, 160 Olympians and 15 Bevos of UT's sports history.
Trophies and images from the 2018-19 season—including the men's tennis national championship, Sugar Bowl win for football, and men's basketball NIT championship—will also be on display.
The Denius Hall of Fame will be the new home for the statues of UT's legendary coaches and supporters, as well as more than 850 trophies and 500 silver scrolls recognizing the members of the Longhorn Hall of Honor.
"We wanted to build a place where we could celebrate our awesome history every day, and we are beyond grateful to the Denius Family and the Cain Foundation for helping us make this a reality," says Vice President and Athletics​ Director Chris Del Conte. "This will be an opportunity for us to pay tribute and share the stories of the people, teams and traditions that make Texas Athletics so special. And, alongside that, it also will allow us to honor the legacy of our dear friend Frank Denius for generations to come."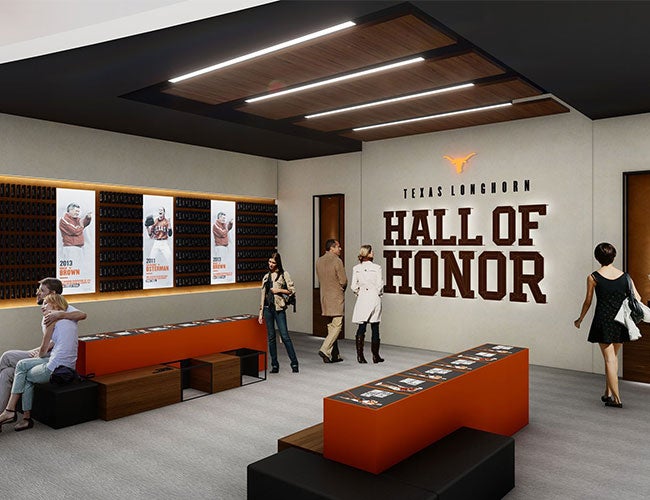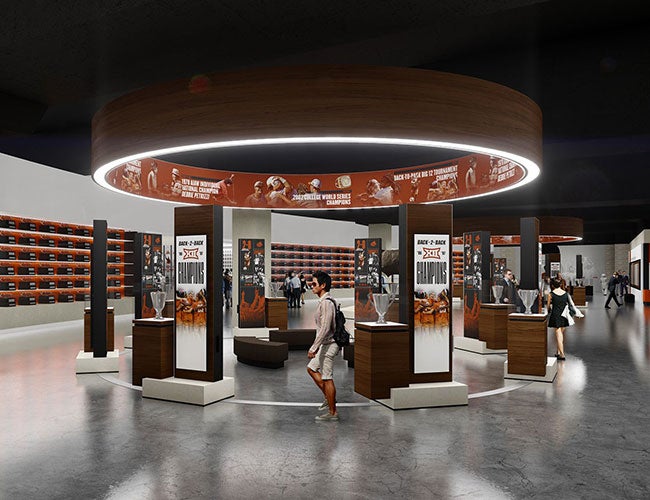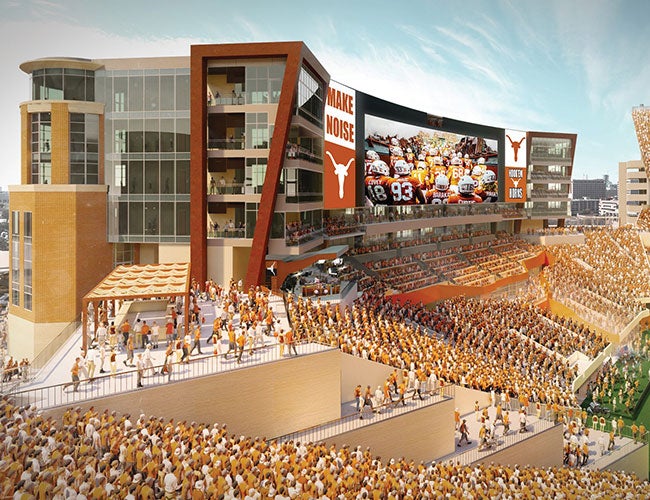 Renderings of the South End Zone renovations
More improvements ahead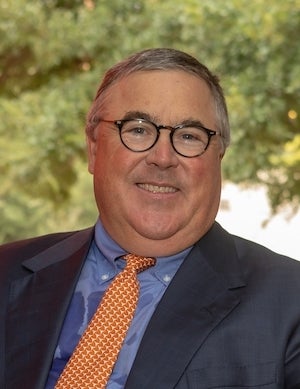 On May 4, university officials, supporters and student-athletes gathered to break ground on the expansion and renovation of DKR's South End Zone. The project, scheduled to be completed in time for the kickoff of the 2021 football season, will fully enclose the stadium for the first time in its 95-year history and elevate the student-athlete and fan experiences to the best in college athletics.
"It's easy to support The University of Texas because they supported me back in 1981 when they let me in here—I'm just returning the favor," says Bobby Patton, BBA '85, one of the first supporters of the South End Zone project. "It's exciting to think about football season and it's exciting to think about 2021."
Add your name to this list of leadership givers. Learn more about investing in the South End Zone renovation at 
giving.utexas.edu/sez
.
Vicky & Javaid Anwar
Tara & Kurt Arnold
Jacklyn & Scott Freeman
Steve Hicks
Mindy & Jeff Hildebrand
Kisha & Jason Itkin
The Moncrief Family
Sammye & Mike Myers
Natalie & Scott Noble
Sherri & Bobby Patton
Sharoll & Bryan Sheffield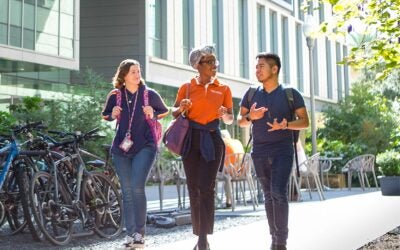 With your support, UT is innovating education from New York City to West Texas.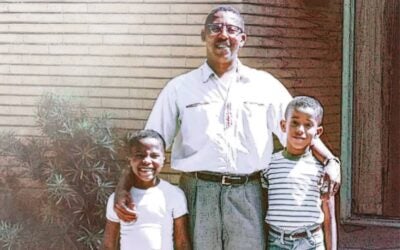 The Chase family honors Texas' first Black architect by investing in UT students and faculty.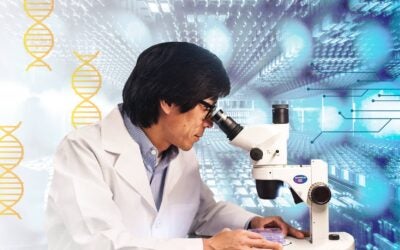 Dheeraj and Swapna Pandey support UT's partnership in personalized cancer care.