UT Rocks — Alumni Support Geosciences
Steve and Kathy Weiner view the world differently than most. As geologists, they notice the earthly details beneath their feet. And they know the heights that can be reached with a career in geology. They want others to find that same satisfaction and fulfillment. Together, they have established endowments and a planned gift to support scholarships and student programs in the Jackson School of Geosciences.
Growing up, Steve and Kathy both discovered an interest in the physical world around them. Kathy was raised in Corpus Christi and describes herself as a beach girl, so her love for reefs and sedimentary rocks like sandstone and limestone is fitting. Steve, who grew up in Pennsylvania, was a bright student but found it easy to become bored at school. That changed when he took his first earth science class. The experience stuck with him.
When they became friends at UT, the two were pursuing degrees in geology — Kathy as an undergraduate and Steve as a graduate student. Steve had chosen UT over other schools because he could pursue his goals: studying coastal sedimentation and landing a job in oil and gas.
"UT checked both boxes," said Steve. "I could study the oblique sand dunes on South Padre Island, and I would have the opportunity to meet with many recruiters. If you wanted to work in the petroleum industry, UT was the place to be."
Kathy added, "I knew that UT had the biggest and most knowledgeable geology department in Texas, so for me there was nowhere else to even think about going to school. Plus, my family bleeds burnt orange."
When Steve graduated in 1981, he landed a job as an exploration geologist with Exxon in Houston. Two years later, Kathy also joined Exxon as a geophysicist, but in a different office. Though the two had become friends at UT, in Houston they began dating and married three years later.
Steve and Kathy show their Jackson School pride with their "UTROKS" license plate. Photos: Sloan Breeden
After raising two kids and enjoying successful careers, the Weiners retired and moved to a beautiful spot on the outskirts of New Braunfels. But their interest in geology never waned, and they are excited about what the future holds for the field. Steve and Kathy have generously supported the Jackson School of Geosciences and its students for decades.
"The Jackson School has always made us feel like family," said Steve. "When we discussed where our gifts would go, there was never a thought about them going anywhere but to UT."
Their gifts have created student scholarships and supported job-search training programs. They have also supported GeoFORCE, a K-12 outreach program designed to increase the number and diversity of students pursuing STEM degrees, especially geology. And recently, the Weiners established a planned gift to support their alma mater. But, as Steve shared, it's not all about giving money.
"I volunteer as an earth science guest lecturer at area elementary schools," he said. "After all, I was the same age when I heard the earth science lecture that changed my life. I love teaching. I love seeing the kids' eyes light up as we talk about rivers, volcanoes, fossils, all kinds of things."
Kathy added, "Education has always been really important to us. Sharing information about geology with younger kids in school lets them see what opportunities they could have if they major in geology."
For Steve and Kathy, the sooner kids know about the world around them, the better.
"The Jackson School has always made us feel like family. When we discussed where our gifts would go, there was never a thought about them going anywhere but to UT."

— Steve Weiner
When you include UT in your estate plan, you create global leaders, drive discovery and change the world. You also protect assets, provide for those you love and receive tax-wise benefits.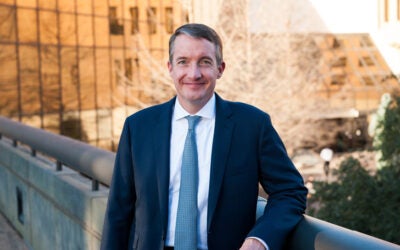 Achieving milestones is an excellent moment to look forward and set goals for the future.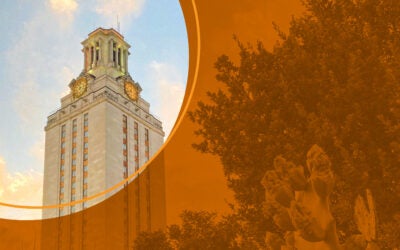 Alumni share favorite UT memories and why they support the Forty Acres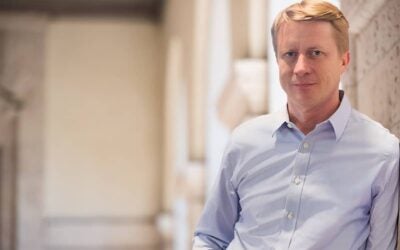 Bjorn Billhardt decided to be a Longhorn after he came to the Austin area in the '80s as a teenager on a foreign exchange program.