"Our current health care system's business model is backward."
"It rewards medical providers for the process, not the results," says Clay Johnston, dean of The University of Texas at Austin's Dell Medical School. "The goal of health care should not be more treatment; the goal should be better health."
Dell Med is leading a seismic shift in American health care, from volume-based care, where providers are rewarded for each service or procedure they perform, to a system based on value, where providers are rewarded for improving patients' health.
That work is being done in the school's Value Institute for Health and Care, a joint venture between Dell Med and the McCombs School of Business. "Only by linking business and medicine can we create new models to realign health care with society's interests," says Johnston.
Under the leadership of Executive Director Elizabeth Teisberg and Managing Director Scott Wallace, the Value Institute is an expert resource for high-value health care strategy and research, models of relationship-centered care, and measuring success in this new system.
The Master's of Science in Health Transformation program, UT's first joint graduate degree offered by Dell Med and McCombs, will launch this fall with support from the Cullen Trust for Higher Education, which gave $5 million to create an endowed chair for Teisberg's position. Led by the institute, the program is designed to equip current and future health professionals as leaders across health care and business, giving them the tools to develop and lead high-value health care.
Your gift to the Value Institute can help provide scholarships for up-and-coming leaders of organizations providing safety-net care to uninsured and vulnerable patients. Visit
dellmed.utexas.edu/support
.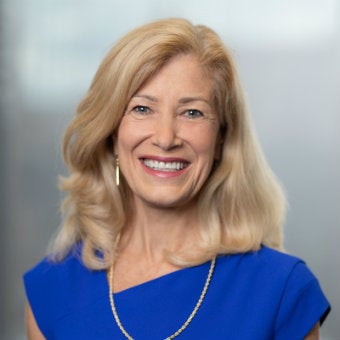 "Business offers powerful insight into measuring and improving results; health care needs that dynamic."
Executive Director Elizabeth Teisberg


Value Institute for health and care



"UT's Dell Med and McCombs School of Business are uniquely qualified to initiate a patient care delivery and payment system that provides better outcomes," says Corbin Robertson, Jr., B.B.A. '69, chair of the Cullen Trust for Higher Education. "The antiquated U.S. payment system is the highest cost in the world, and yet it does not provide better outcomes. We're proud of the efforts to deliver value to patients' good health."
This August, the first cohort of about 40 students will begin learning from faculty across Dell Med, McCombs and other areas of the university, immediately putting strategies and solutions to work in health care organizations around the world.
"The Value Institute for Health and Care is positioning UT Austin as a new hub for value-based care," says McCombs Dean Jay Hartzell. "The launch of a one-of-a-kind master's degree program is a perfect example of that and something we expect will have great impact on the industry."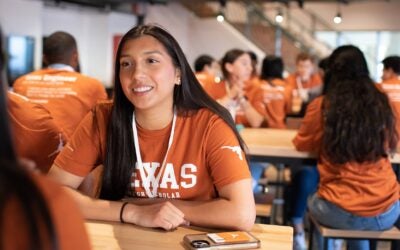 A new cohort of Linford Scholars is starting their studies in the Cockrell School of Engineering thanks to a transformative investment from Michael and Erika Linford.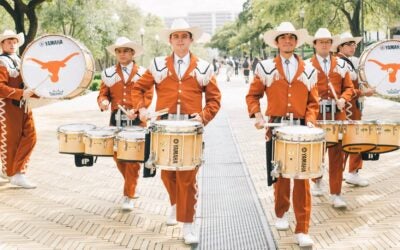 The generosity of Longhorn Nation keeps the Longhorn Band marching on to its 125th year and first year in the SEC.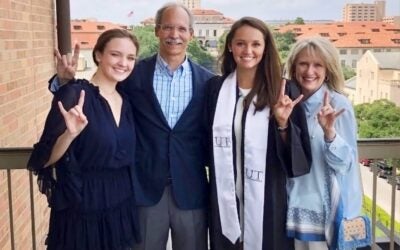 Fort Worth philanthropists and Longhorn parents John David and Leslie Moritz are giving back to the UT social work students who care for our communities.