Writing Dad's Name
In The Stars
BY
Adrienne Leyva
PHOTOS
Courtesy Rasa Silenas,
McDonald Observatory
The otherworldly voice of "StarDate" host Sandy Wood has become part of her life's soundtrack. Retired U.S. Air Force plastic surgeon Rasa Silenas first began listening to The University of Texas at Austin McDonald Observatory's public radio broadcast when she was a surgical resident in the Chicago area.
"One of our stops was in Fort Davis at McDonald Observatory. We were immediately smitten."
Years later, she and her husband Bill White, now a retired county judge, loaded their tent and toothbrushes into the family station wagon and turned a move west into an adventure.
"We were moving from San Antonio to California, and every day we'd look at the map and say 'Oh, this looks interesting, let's stop there,'" she said. "One of our stops was in Fort Davis at McDonald Observatory. We were immediately smitten."
Silenas' fascination with the observatory, particularly the inner workings of the telescopes, grew during her return visits to the place that "feels like home."
"I was taken with the instrumentation and the people operating the equipment," she said. "It reminded me of watching an IMAX movie about some guy summiting Mount Everest, and you see the struggle in the climber's face. But what you don't see are the guys behind the scenes lugging that heavy camera to get the shot. So, it's similar. The people who build the telescope instrumentation are working so that we can get these amazing views of the galaxy."
Silenas came by her interest in how things work honestly. Her father was a mechanical engineer, and like others in the World War II generation, could do just about anything — plumbing, electric, carpentry, masonry and car repair.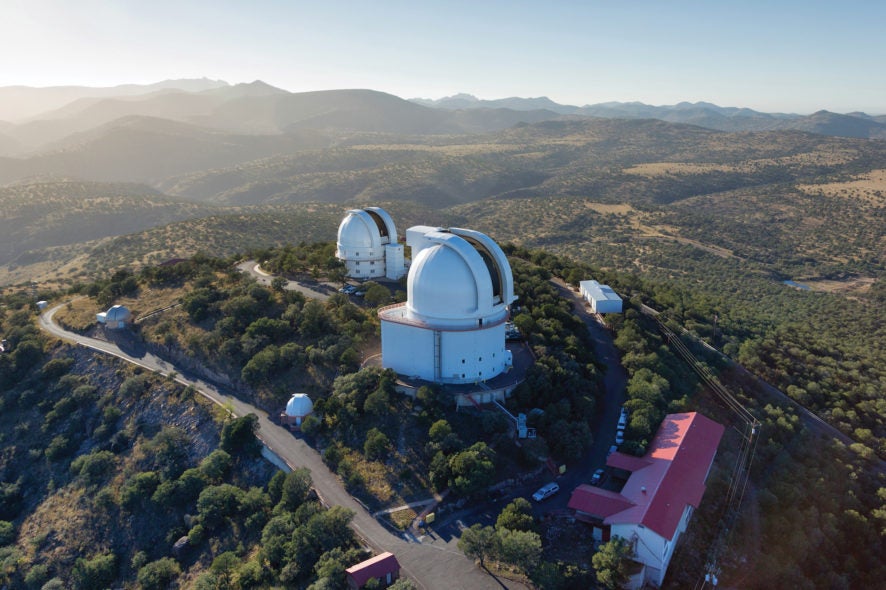 McDonald Observatory in Fort Davis was built thanks to an estate gift from Texas banker William McDonald. Each year more than 100,000 visitors take advantage of the darkest skies in the continental United States to view the stars and study galaxies.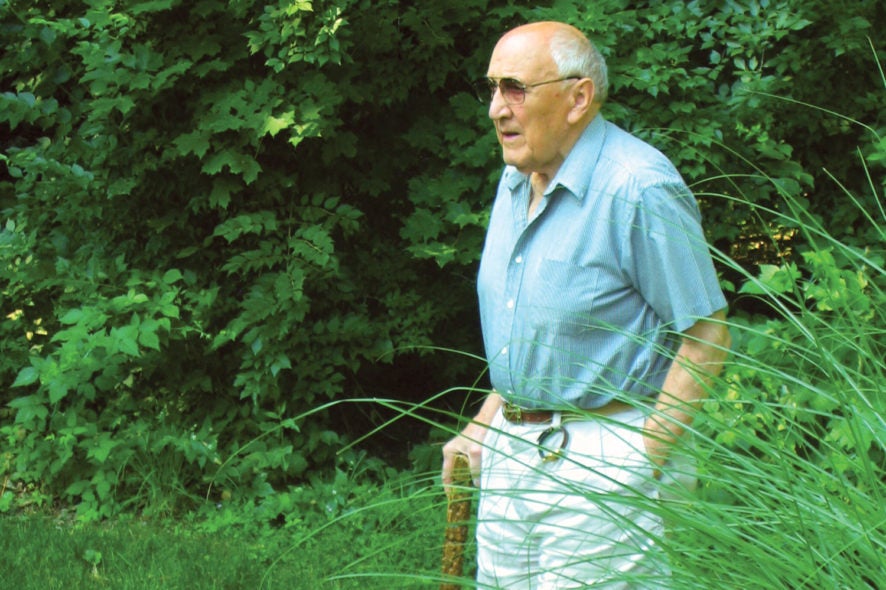 Viktoras Silenas had a talent for making things work. His daughter's gift will support the inner workings of the observatory's telescopes.
When she decided to make a gift in her will to support McDonald Observatory, she designated it for instrumentation — the engineers' realm. Silenas chose to set up an endowment that would continually produce income for the observatory while preserving the principal.
"I thought that was the cat's meow," she said. "Once I decided on an endowment, I named it in memory of my father Viktoras Silenas. So, you see, I'm writing my dad's name in the stars."
Silenas' planned gift is the first one made to the observatory to support instrumentation. She hopes her gift inspires others like it because the components and maintenance are so costly.
Silenas has made close to 50 trips to McDonald Observatory and attended as many Star Parties, sometimes bringing her knitting circle with her to view the Cheerio nebula (yes, it looks like a Cheerio), constellations and planets. But she loves listening to the graduate students and their approaches to problem-solving best.
One graduate student shared his ongoing work to map the three-dimensional arrangement of matter at the edge of the observed universe. During his talk he shared a photo depicting an arrangement of gases at the far limits of space.
"I looked at that and realized it looked like bone marrow, or a natural sponge or soap bubbles," said Silenas. "It was an arrangement that repeats in nature. I felt like I was looking into the face of God, and it wasn't an old man with a white beard. It was a fundamental organizing principle of all things. It was such an epiphany for me. That's one of many reasons why this place is so special to me and why I chose to honor my dad this way."
"Once I decided on an endowment, I named it in memory of my father. So, you see, I'm writing my dad's name in the stars."
If this story has inspired you to learn more about how to establish an endowment through your estate plans,
please call 800-687-4602 or
contact giftplan@austin.utexas.edu.

Give Now