You're Supporting UT Student Orgs
(and some need all the help they can get)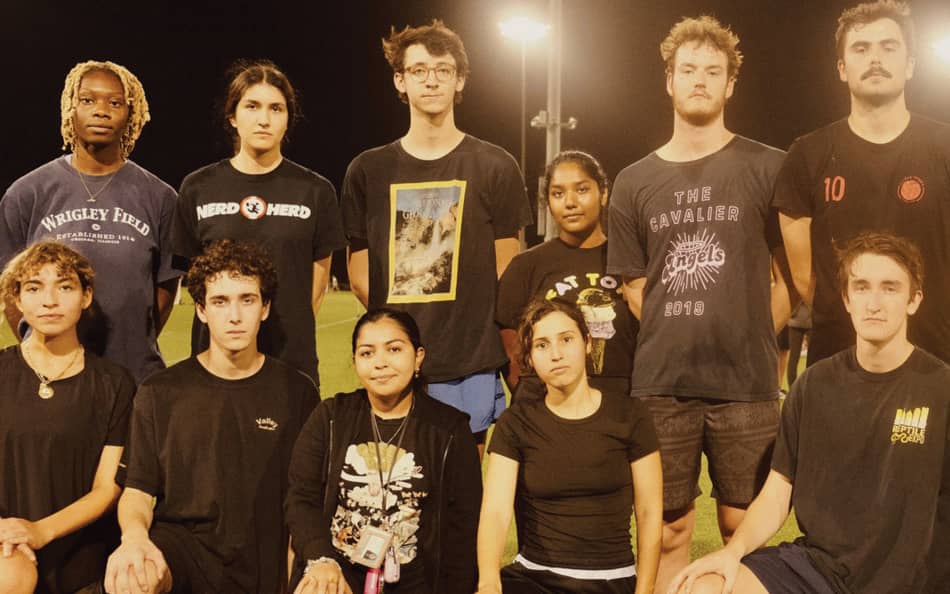 Thank you for supporting student organizations across UT — especially the ones that really need your help!
"Thank you for your donation!
We are so grateful for your support!"
If you've made a gift to a student organization or faculty project through UT's HornRaiser platform or 40 Hours for the Forty Acres, you've probably gotten a message like this. But the thank-you note from the staff of the Texas Travesty, the university's official humor publication since 1997, didn't end there.
"As a token of our gratitude, we present you a never-before-seen picture of our intramural soccer team that was taken after we lost 17-0. We would be nothing without you."
Living up to their name, the Travesty finished at the bottom of their Rec Sports league after losing every game. "We didn't make the playoffs, which was a shock to us all," says Parker Howard, a senior radio-television-film major and the newspaper's editor-in-chief for the 2022-23 academic year. (He's pictured back row center, in glasses.) "I don't think our talents lie on the soccer field. Or maybe any field."
Fortunately, the Travesty staff wasn't using their fall HornRaiser crowdfunding project to raise money for their soccer team. ("We figured it'd be a lot easier than it was," explains Howard. "But when we showed up, we were playing teams where everybody had cleats on. We said, 'Oh no, they're actually trying!'")
Instead, dozens of students, alumni, friends and family members chipped in to support the newspaper's operations, from their office space to video equipment. While they didn't quite hit their goals — for funding or in the intramural league — the Travesty, which the editors describe as "a middling, consistently underachieving publication," won't stay down.
"It wasn't our finest moment," concedes Howard. "But we'll come back strong thisyear."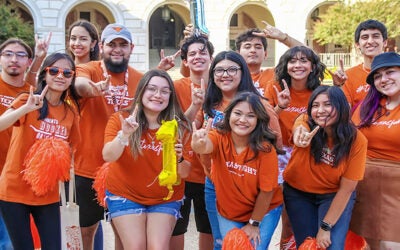 Generous donors make UT a place where every student can succeed. Read Grace's story.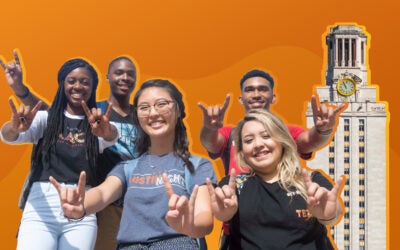 See how alumni, students, parents, donors, faculty and staff made this spring's 40 Hours for the Forty Acres a Texas-sized success.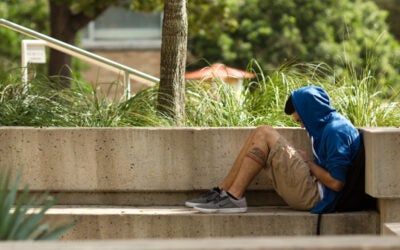 We're facing a teen and youth mental health crisis. Generous donors are empowering UT's youth mental health clinic, the first of its kind in Texas.