The generosity of Longhorn Nation keeps the Longhorn Band marching on to its 125th year and first year in the SEC.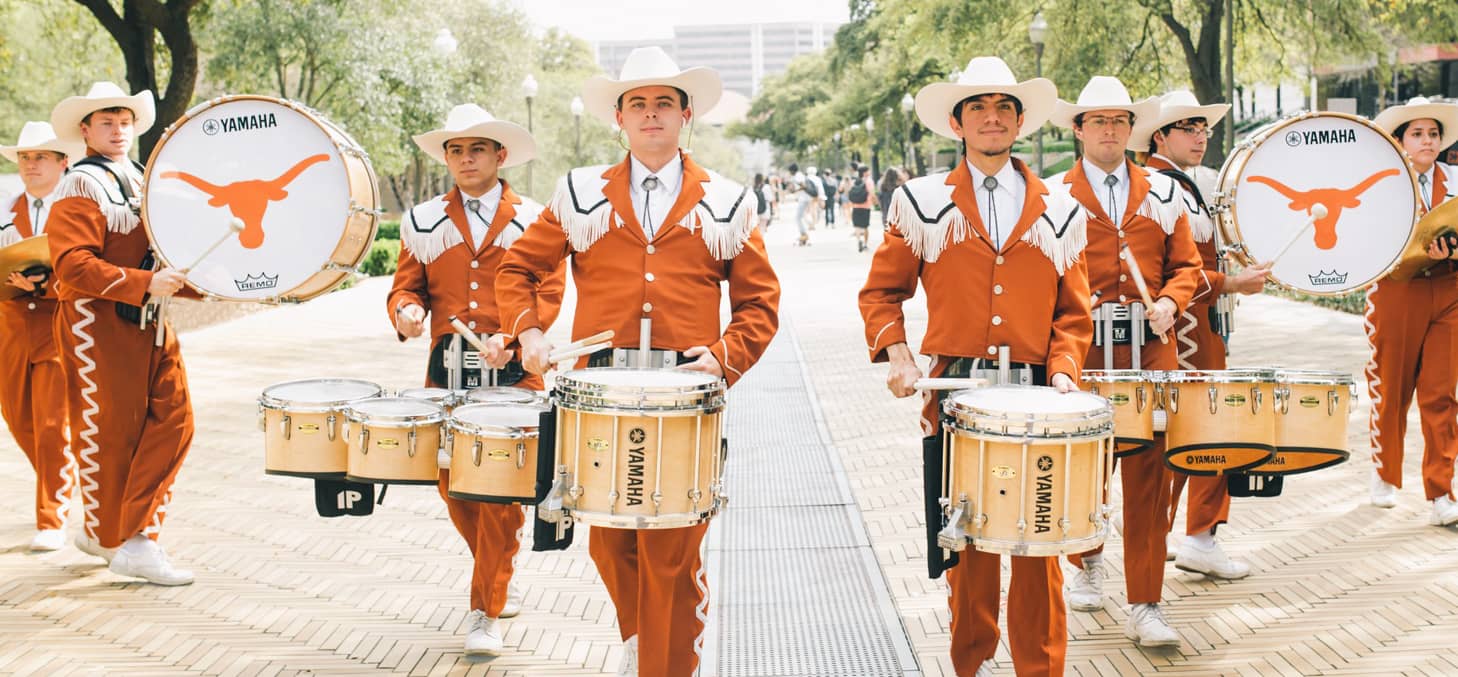 Photos courtesy of Sloan Breeden and Dave Wilson
The Longhorn Band has been the soundtrack of The University of Texas at Austin for more than a century. Thousands of students and alumni — from every corner of the state and every college, school and major at UT — have played in the band, entertaining and inspiring millions of fans as the embodiment of Longhorn spirit and pride.
It's the support and generosity of Longhorn Nation that keeps the band marching on. Gifts to the Longhorn Band Legacy Fund can cover the cost of uniforms, support travel to away games, and even provide stipends to recognize the long hours and Longhorn dedication of the band's 400+ members for generations to come.
Every member of Longhorn Nation can help the Longhorn Band keep its place as the country's best marching band as it enters its 125th year in 2025.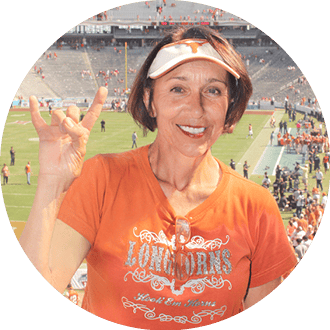 B.S. '81
Created a scholarship to support members of the Longhorn Band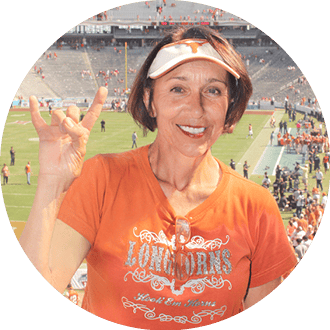 "The Longhorn Band gave me so much confidence and pride. It also helped me develop leadership skills. Anyone you meet knows the Longhorn Band, so you can talk about it with them!
I grew up on a little farm. We started band in fifth grade, and the band director did not really know how to play flute. He showed us how to put the flute together and said 'Blow!' and that was honestly it. I'd like kids to know you don't have to be an all-state player to be part of the Longhorn Band — it's a stronger ensemble when you have folks from all across the state. A lot of small-town kids are a little leery of UT because it's so big. Well, it's not when you're in the band.
Being able to help students out makes me feel wonderful."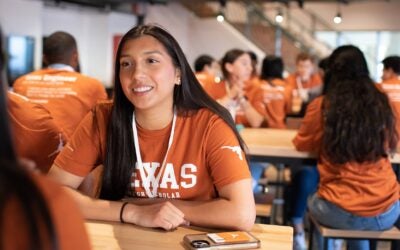 A new cohort of Linford Scholars is starting their studies in the Cockrell School of Engineering thanks to a transformative investment from Michael and Erika Linford.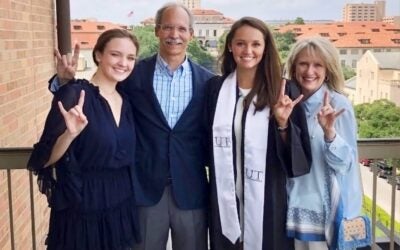 Fort Worth philanthropists and Longhorn parents John David and Leslie Moritz are giving back to the UT social work students who care for our communities.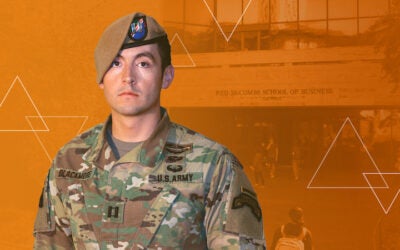 The Warrior National Foundation supports special operations veterans mastering business at Texas McCombs.