Generous donors are helping Longhorns become the leaders and world-changers of tomorrow.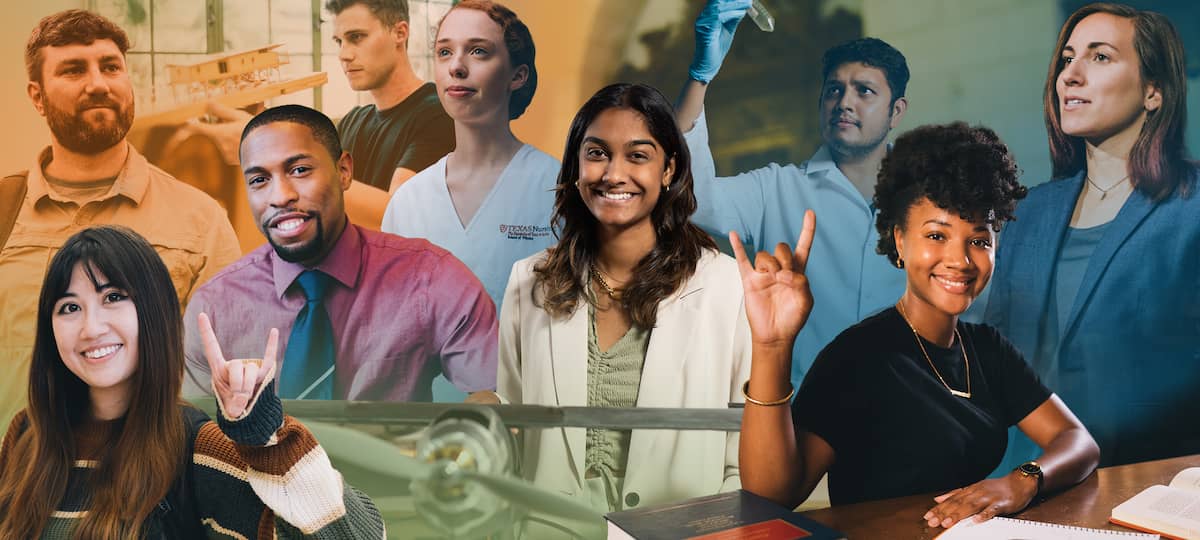 Through the What Starts Here campaign — the most ambitious fundraising effort in university history — The University of Texas at Austin aims to raise a record-breaking $1 billion to support UT students.
The investments of generous donors like Martin Taylor and Woody and Gayle Hunt are helping Longhorns across the Forty Acres realize their greatest potential and become the leaders, pioneers and world-changers of tomorrow.
Martin Taylor has been a global business leader since the 1990s — first at Microsoft, and since 2006 at the Austin-based investment firm Vista Equity Partners, where he is a managing director driving growth and innovation for more than 70 businesses.
But despite his success in technology and finance, Taylor says he entered those fields by chance. His recent gift to The University of Austin means that future generations of Black leaders will have a clearer view of their own paths to success.
Half of Taylor's $1.5 million gift commitment will support and expand the signature programs of the Heman Sweatt Center for Black Males, which widens career paths and increases development opportunities for Black male students at UT.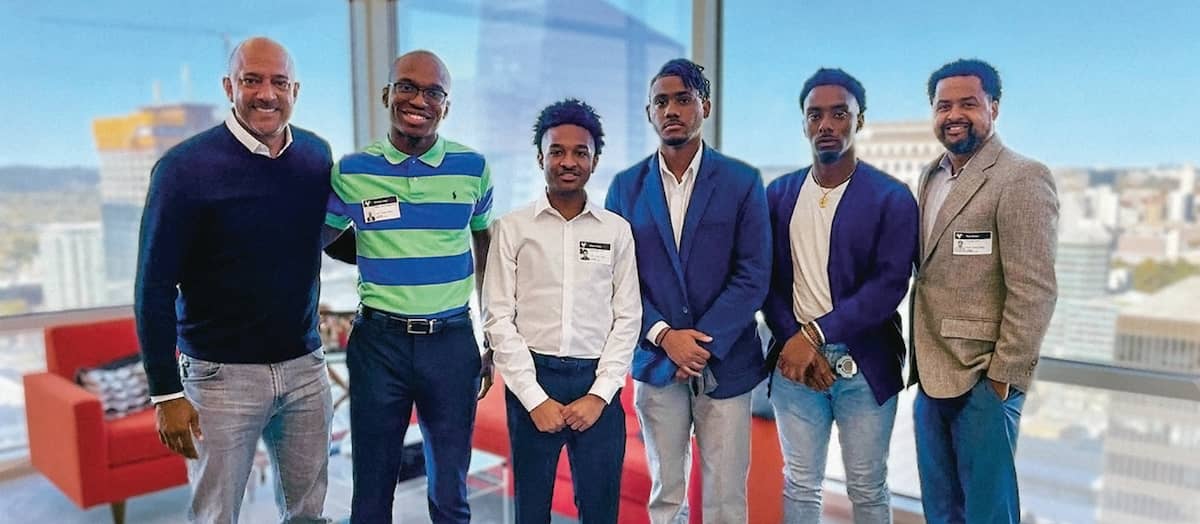 Martin Taylor (left) meets with Sweatt Center students and Dr. Ryan Sutton, center director (right), at the Vista Equity Partners offices in Austin.
The Sweatt Center, which is housed in UT's Division of Diversity and Community Engagement, is named in honor of the first Black student to be admitted to UT's School of Law in 1950. Taylor's $750,000 investment will support students' experiential learning and mentorship with industry leaders on Wall Street, international project-based learning through the Sweatt International Scholars Program, the nationwide Collegiate Black Male Retreat, and internship opportunities.
"I have been familiar with the great work accomplished by the Sweatt Center for a number of years," Taylor says. "To achieve their full potential, young people need to understand the myriad opportunities that exist. I hope to widen what's possible for the young men who participate in the program."
Texas' flagship university attracts students from every corner and all 254 counties of the state. But promising young people from El Paso have historically been underrepresented at UT due to factors like geographic distance from Austin, financial barriers, and even larger scholarship offers from other universities.
Texas Exes Woody Hunt, BBA '66, MBA '70, and Gayle Hunt, B.S. '66, are opening the door to UT for students from the Borderplex region with their $2.5 million gift from their Woody and Gayle Hunt Family Foundation. Through the Texas Challenge, their investment was doubled — resulting in a $5 million Woody and Gayle Hunt Endowment that will provide scholarships to UT students from the El Paso, Ciudad Juarez and Las Cruces region for generations to come.
"We are proud to participate in the Texas Challenge and help young people from the Borderplex region pursue their college dreams at UT Austin without the financial worries that can come with higher education," Woody says. "By investing in our students, we are providing them with the opportunity to continue their education and investing in the talent that will keep El Paso and Texas globally competitive through the coming decades."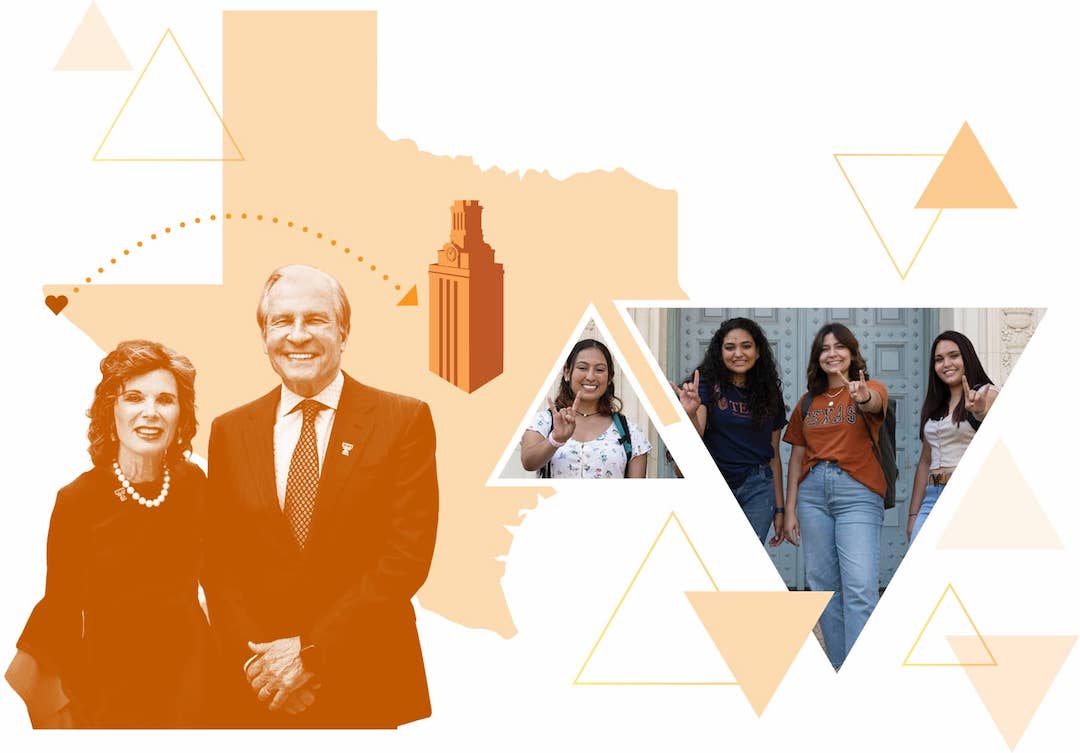 "Thanks to the generosity of the Woody and Gayle Hunt Family Foundation, we look forward to welcoming more students from El Paso to the UT Austin campus in the fall, and in the years to come," says UT President Jay Hartzell. "Students from the Borderplex region come from a vibrant, unique community full of different perspectives, which adds to the diverse community that we embrace here at UT. We are committed to remaining competitive across the country by recruiting the brightest minds, which we know are right here in El Paso."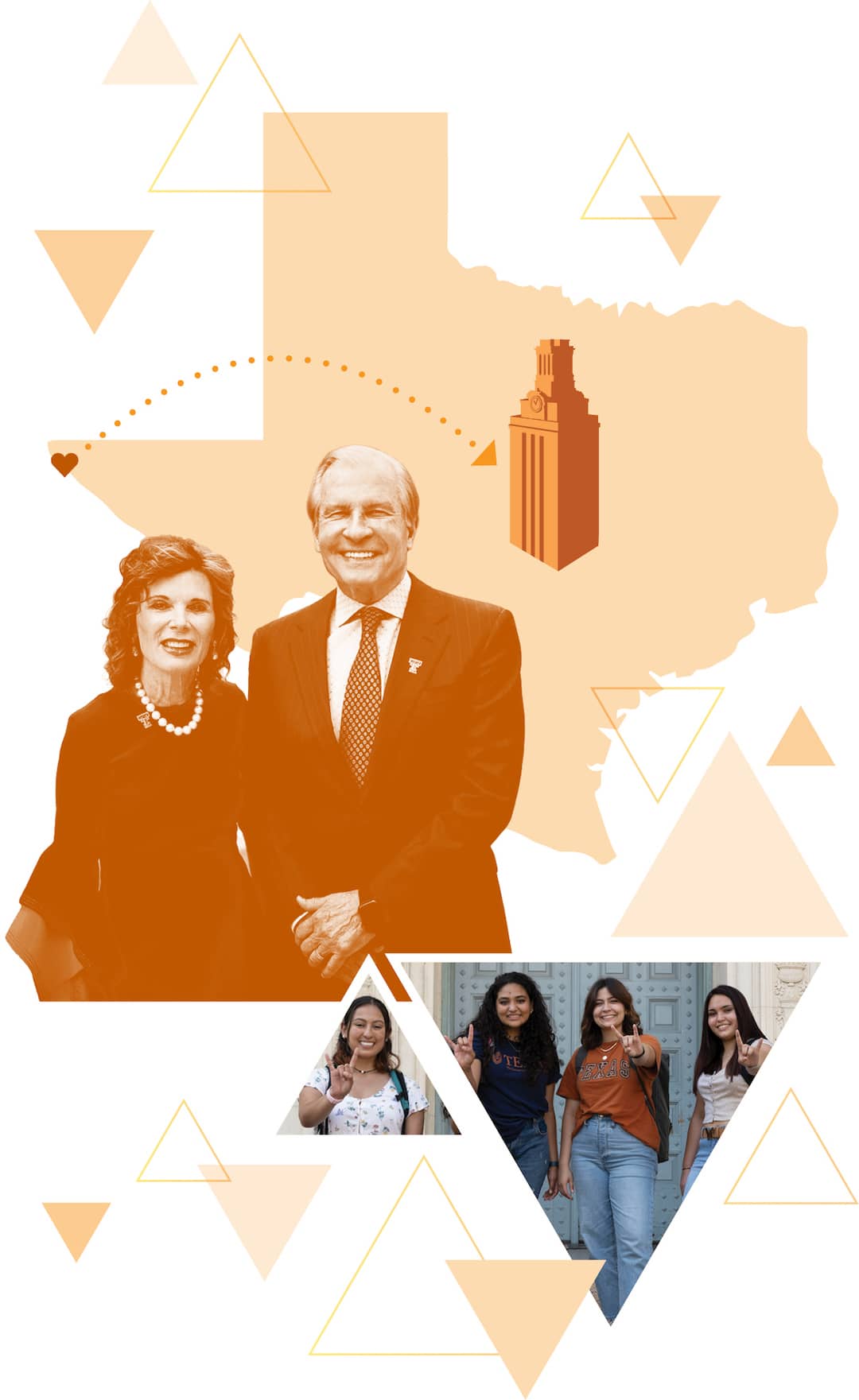 YOUR GIFT TO CREATE A SCHOLARSHIP
educates a student who becomes tomorrow's leader. Join the What Starts Here campaign and support the next generation of Longhorns.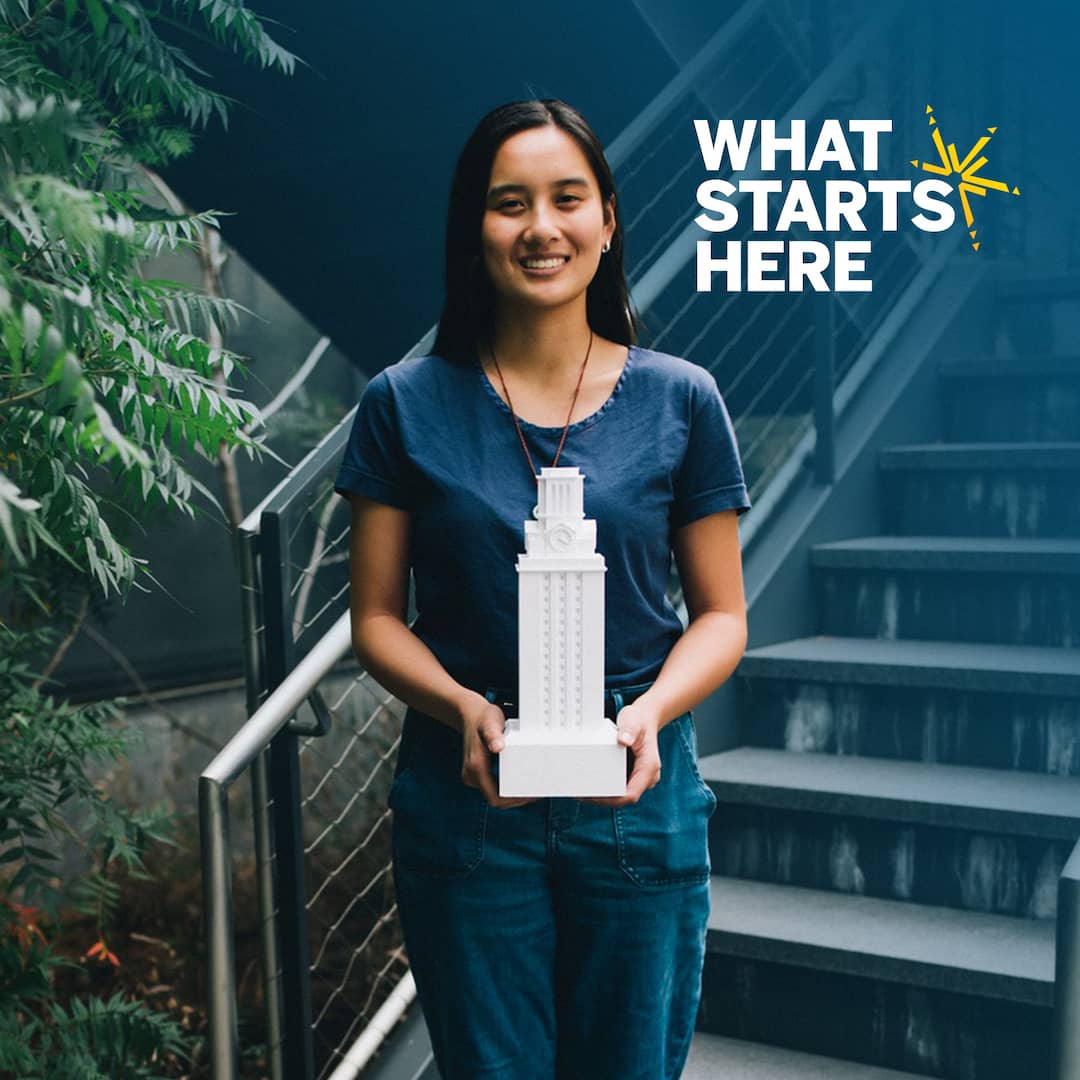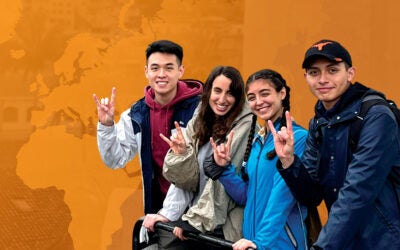 Five years after its founding, take a look at the impact of UT's President's Award for Global Learning on students, faculty and communities around the world.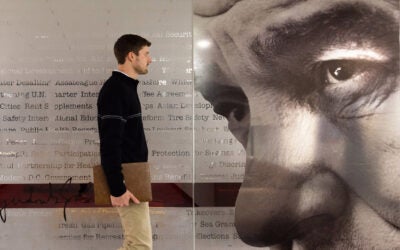 Ambassador Carrin F. Patman builds on her family's legacy of public service with a historic investment in UT's LBJ School for Public Affairs.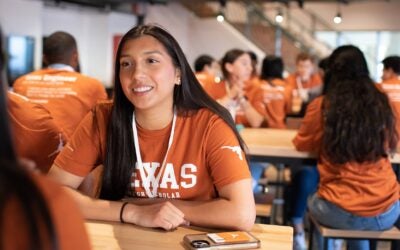 A new cohort of Linford Scholars is starting their studies in the Cockrell School of Engineering thanks to a transformative investment from Michael and Erika Linford.