Alumni Mike and Jeanette Margle are helping UT students reach their potential through the Texas Challenge.
U
niversity of Texas at Austin alumni Mike and Jeanette Margle embraced all things burnt orange as students. Their experiences showcase a wealth of opportunities available across the Forty Acres: marching in the Longhorn Band, playing pickup and intramural basketball games at Gregory Gym, cooking out in the "honors quad," attending two Rose Bowls (one National Championship!), and meeting two U.S. senators who would each become president.
Still, the Margles are most grateful for how UT prepared them for success — and now they're helping future UT students reach their own potential.
"We want to support students who may otherwise forego higher education because of financial barriers," says Mike, a business advisor at ExxonMobil. "UT can change lives."
Jeanette, a journalism and Plan II graduate, is a lead editor at NerdWallet.
"At UT I learned how to approach challenges, operate outside my comfort zone and think more critically about pretty much everything," she says.
Mike also says his experiences in the Cockrell School of Engineering taught him how to approach complex problems with rigor and consistency.
"I learned to get comfortable with uncertainty. Later, at the McCombs School of Business, I gained a better foundation in business principles and leadership skills."
Both Mike and Jeanette believe it's important for UT alumni to engage with current and prospective Longhorns and give them support to step out and grow on their own. Each year, the couple has divided their support between the programs they found personally formative at UT.
Last year, they decided to step up their giving by creating an endowed scholarship, leveraging the 1:1 gift match through the Texas Challenge to further the impact of their employer match.
Jeanette appreciates that their gift will be multiplied not only by the Texas Challenge itself, but also by how many individuals their scholarship recipients will ultimately influence.
"If the recipient becomes a teacher, how many students will they inspire? If they're a medical professional, how many people will they heal? As a leader, how many colleagues will they develop to their potential? Thinking on those terms gave us a new sense of responsibility and perspective."
Mike adds, "The Texas Challenge gave us the chance we'd been waiting for — the chance to do something bigger."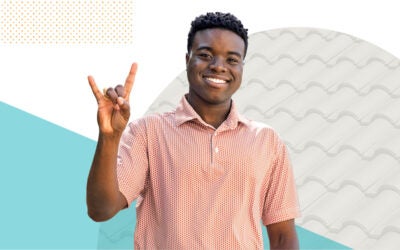 Longhorn donors opened many doors for McCombs School of Business student Lucious McDaniel IV.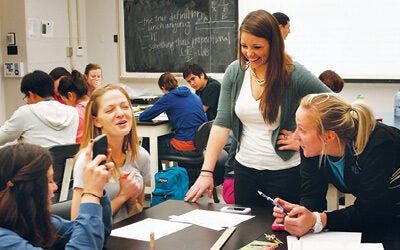 Microsoft and UT Austin partner to provide technological solutions across Texas.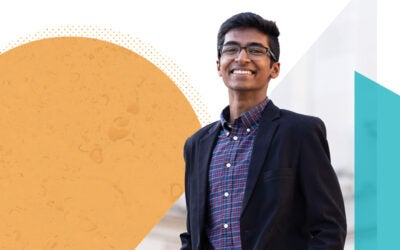 Aerospace engineering student Mihir Kamble found his passion at UT's Cockrell School of Engineering.